By Natalia Ketaren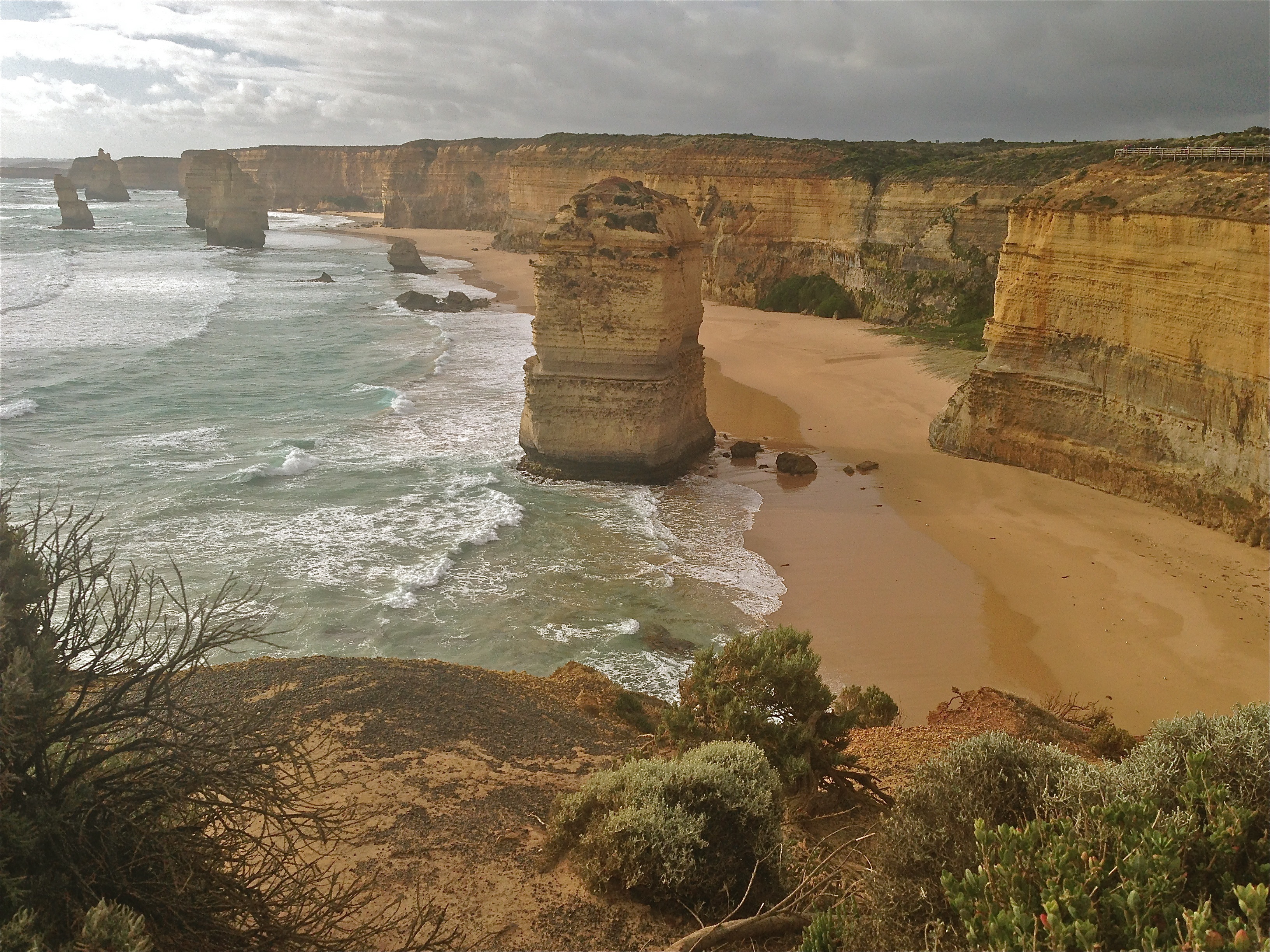 The Twelve Apostles, Port Campbell National Park, Victoria, Australia. Photo credit: Natalia Ketaren
After almost three years of being away, I was returning home for a summer Christmas. The last time I visited, my days were spent lazing in parks and beaches along Port Phillip Bay, dinners at trendy Melbourne joints with balconies where we could smoke and drink and of course, I did plenty of shopping. Coming home was all about catching up with friends and family, just… hanging out. However, this trip would be different. My American boyfriend was coming with me and he had never been to Oz. So this time around, it was fewer everyday indulgences and more sightseeing. Here's a little of what we did and saw.
Week 1 Victoria
Melbourne is the most populous city in the State of Victoria and the second most populous city in Australia, behind Sydney. Melbourne is Australia's business epicenter. It's the fashion capital and the music capital of Australia. It is a sporting city, home to major tennis tournaments, the home of cricket Australia and the birthplace of Australian Rules football. Australia was declared a Federation under a tree in Melbourne's botanical gardens. Five of the country's most prestigious universities are located here, not to mention numerous others. Thus, it's not surprising that the birthplace of Gough Whitlam carries a great worth in Australia and its citizens harbor abundant city pride. Whenever I visit my hometown, here are a few things I reacquaint myself with:
Food and Drink
Melbourne is known for its rich food culture, thanks to years of global immigration. My staples every time I visit are:
A good parma at Mrs. Parmas on Lt. Bourke Street or the Leveson Hotel in North Melbourne. Pho on Victoria Street, just after Hoddle Street in Richmond. It doesn't really matter where you go, this street is lined with Vietnamese restaurants and you're sure to get good pho and spring rolls when you're here. Crispy pork at China bar near the corner of Exhibition Street. A souvlaki and chunky fries cooked in olive oil at Stalactites on Exhibition Street. Pizza at D.O.C pizza on the corner of Drummond and Faraday Street serves authentic Roman style pizza. Fish and chips down Acland Street in St. Kilda. Be sure to go to the shop closer to the Barkly Street end. Chips with gravy, dim sum, chunky spring rolls and potato cakes, available at Charcoal chicken chain stores all over Melbourne and coffee.
Coffee is a Melbourne institution, which serves some of the best coffee in Australia. The city is packed with little lane ways strewn with cafes and coffee houses, serving alongside coffee and tea, amazing desserts and delicious sausage rolls and meat pies.
Melbourne nightlife is forever changing. Drinks in Australia are expensive, where, on average, it's $10/pint of beer and $20/cocktail. No tips required in the service industry, but the going is still quite dear. Rooftop bars in Melbourne can be quite fun. Our go to on the trip is Rooftop Bar on Swanston Street in the city center. They do very nice Pimm's cups and champagne cocktails in the summertime.