Concert Review: Steve Winwood and Tom Petty & the Heartbreakers at Madison Square Garden, Sept. 10, 2014
By Bernie Langs
Suffice it to say I expect a lot from music, including filling the need for a communal experience of substance now that I've shed the tedium of liturgical gatherings of the established religions. Not only do I desire that a concert experience will bind me to those in the audience in having shared in something unique and special, but that the music itself will bring me to an individual experience of gain—gain in philosophical ideas or a flow within the soulful river of pure being and an experience on a higher plane of existence. Or I can also tap my toe and dance! But in the case of popular music, there have been so many disappointments in recent years that I usually shun the genre of live performances.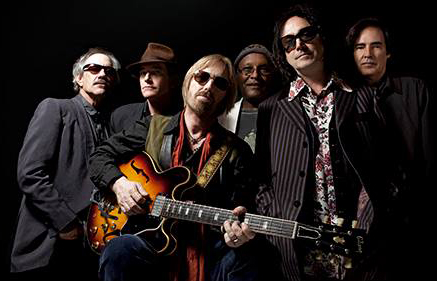 Given this somber introduction and my tentativeness in seeing rock music live, I made a spur-of-the-moment decision to take up my good friend Curtis's offer to join him at Madison Square Garden to see the great British musician/composer Steve Winwood and the all-American, long-lasting band, Tom Petty and the Heartbreakers. I met Curtis years ago in college where we'd often do musical jams in the evenings, experimenting in that time of youth with long solos and emotional musical communions. A couple of years ago, we rejoined forces to write some new songs, one being an "homage" to the late Beatle, George Harrison.
The concert at the Garden was scheduled to begin at 7:30 p.m. Since no one in New York shows up to a concert on time, the venue must have been about one tenth full when Steve Winwood took the stage at 7:31 p.m. Ah, those punctual Brits.