Category Archives:
Poetry
By Aileen Marshall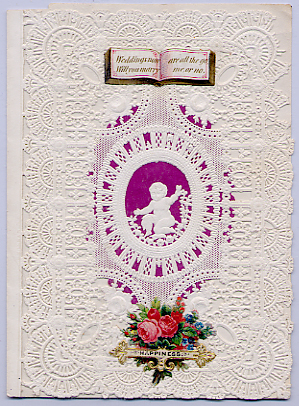 Valentine's Day, also known as Saint Valentine's Day, is celebrated on February 14. It is the day that couples customarily show their love for one another. People give their loved ones cards, flowers (usually roses), candy (usually chocolate), or a romantic dinner. If you are well off, you may get or receive jewelry as your Valentine's Day gift. It is a traditional holiday, but not a government holiday, so businesses are still open.
Valentine's Day was originally known as Saint Valentine's Day. It was a feast day in several Christian churches. Yet, the origin of the saint is murky. There were at least three different Saint Valentines, and not much is definitely known about any of them. The two legends seem to have melded to make up the origin of the holiday tradition. One was the Bishop of Terni, in Italy, who died around the year 270. The other was also a Roman priest, who was executed in 496. The legend says that Roman Emperor Claudius II felt that married men were too distracted to make good soldiers, so he outlawed marriage for them. Valentine performed marriages for them in secret. He was jailed and sentenced to death for this crime. While he was incarcerated, he supposedly healed the blind daughter of his jailer. On the night before his execution, he sent her a letter, signed "Your Valentine." This is how the association of Saint Valentine and romantic love began. Interestingly, some Saint Valentines are also considered the patron saints of beekeepers and epilepsy.
Some sources say that the church naming Saint Valentine's Day was an attempt to Christianize the pagan festival of Lupercalia, an ancient Roman festival of fertility, celebrated around February 15. Besides slapping the hide of a freshly slaughtered goat on young women of the city to ensure fertility, the single women would put their names in an urn, and the single men would pick a name to be paired off with for that year.