By Susan Russo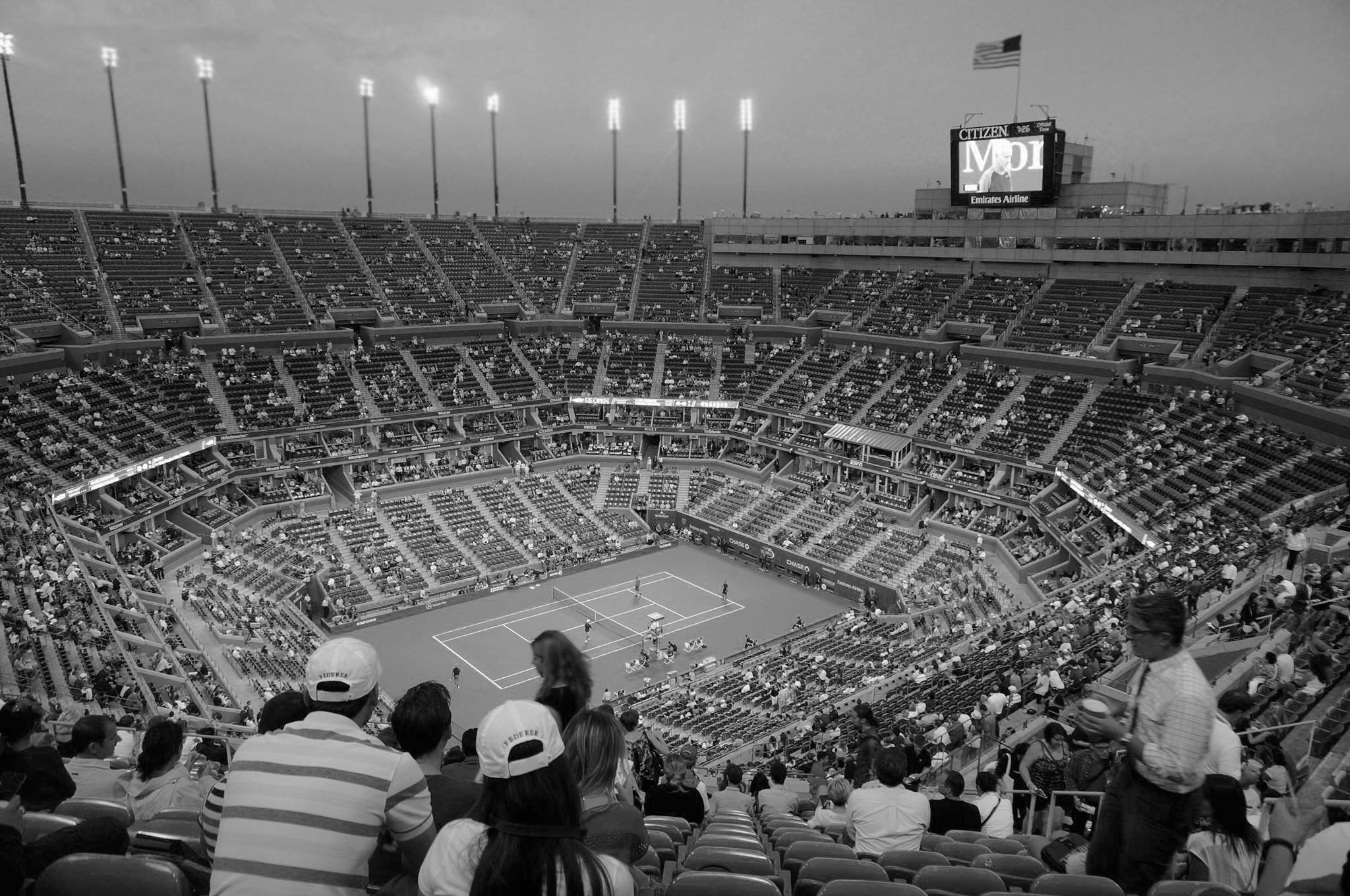 The women's final of the US Open Tennis tournament on Saturday, September 12th was almost anti-climactic. The exciting confrontation took place in the Arthur Ashe stadium in the Billie Jean King National Tennis Center in Flushing Meadows, Queens. Many of the spectators in packed stands had not followed the careers of the two Italian singles opponents. Flavia Pennetta (ranked at 26 in the US Open Women's Singles program) and Roberta Vinci (ranked 43). Together, they had won many women's doubles matches world-wide, but neither was known for her singles play. The crowd of the rafters-filled stadium applauded with equal enthusiasm for each of the women. Both women were fierce in play, but graceful, and clearly enjoying the match, since seemingly neither expected to be in the final of one of the major tennis tournaments. One of the commentators remarked that she had never seen such joy shown by both players in their ultimate meeting. After the battle, the two warmly congratulated each other and thanked their "teams" and the crowd for their support. Three more surprises were to come. One was the presence of Fabio Fognini in the stands. Fognini (Italy) (ranked 32) had lost in a very tight match in the 4th Round to Feliciano Lopez (Spain) (ranked 18), and returned to Italy. But he flew back to New York to see Flavia Pennetta, his fiancée, in the final. Also watching the match from the President's Box were the Prime Minister of Italy and a delegation of cheering dignitaries who had flown in just for that match. And then, after Ms. Pennetta had exuberantly accepted the winner's trophy, she announced that she had decided before the tournament that this would be her last professional tournament.
This was the year that Serena Williams (USA) was predicted to complete the "Grand Slam" of world tennis in singles. If you don't follow tennis, the Grand Slam denotes winning at the "Big Four" tournaments in Melbourne, Australia, in Paris, in London, and in New York. The fact that Serena Williams (ranked number 1 in women's singles play) was bested by an Italian player, Roberta Vinci, was a shock to herself and to the tennis world. Ms. Vinci, at 5 feet 4 inches and 132 pounds, would seem to have been slightly at a disadvantage to Ms. Williams's height of 5 feet 9 inches, and the serving power of her weight of 155 pounds. However, Ms. Vinci used her doubles skills of quick movement and unexpected play against the harder-serving but slower-moving Ms. Williams. Ms. Williams seemed to be undermined by Ms. Vinci's apparent calm during play, while Ms. Williams's frustration was evident, and seemed to diminish her usual confident play.
Ms. Williams's "draw" (the arbitrary matching of two players for each round of the tournament) were, in order, two unseeded players; 19th-ranked Madison Keys (USA); and her sister, Venus Williams (USA), ranked 23. Ms. Vinci's opponents were two unseeded players; and Kristina Mladenovic (France), who had beaten the 13th seed, Ekaterina Makarova (RUS); however, Ms. Vinci had an unexpected "breather" during the tournament, when the unfortunate Eugenie Bouchard (Canada, ranked 25) was sidelined by a concussion before the Third Round of play. I leave it to the experts to evaluate what factors led to the unexpected conclusion of the women's singles match.
Tennis is a truly international sport, with players from 53 countries represented in the singles and doubles matches alone, from six of the seven continents.
…And on Sunday night, September 13th, in a hard-fought 4-set Men's Singles final match lasting 3 hours and 20 minutes, Novak Djokovic (ranked number 1) (Serbia) beat Roger Federer (ranked number 2) (Switzerland).