Features, Isaiah Curry from The Laboratory Safety and Environmental Health department
By Melvin White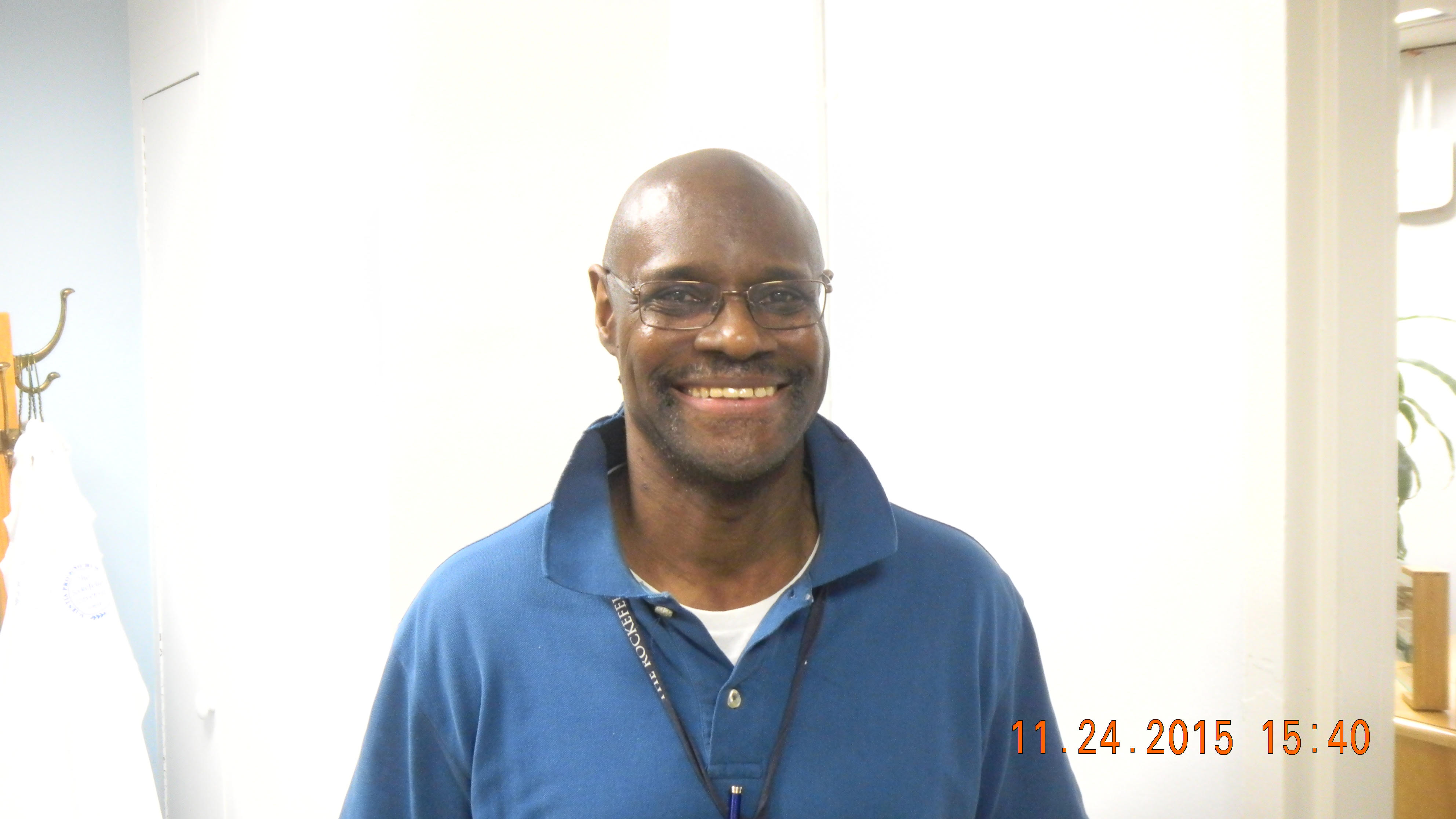 How long have you been living in the New York area?
All my life. 63 years "young."
Where do you currently live?
Yonkers, New York. But most people say Rockefeller University, ha! "1 tostado Plaza!"
Which is your favorite neighborhood?
I've lived in Harlem, three different parts of Queens, now I am in Yonkers. But I have to say Harlem. I grew up with some great people. I love the Rucker games. And even though they had gangs and violence, my mother raised me right so those things never influence me. I like to say "it don't make no difference".
What do you think is the most overrated thing in the city? And underrated?
Overrated? I think cleaning the bus stops, I think it's a waste of water. Underrated? Water! People waste a lot of it.
What do you miss most when you are out of town?
If I EVER leave, Home sweet home…
If you could change one thing about NYC, what would that be?
People who cross the street with headphones in their ears, not paying attention. Especially when I am driving.
What is your favorite weekend activity in NYC?
I love my DVDs. Karate movies. The best martial arts action-packed film was Expendables 3. It had everybody in it. Jean-Claude Van Damme, Chuck Norris, Sylvester Stallone. Man, I would have to lend you the DVD. Anything with action gets my attention.
Has anything (negative or positive) changed about you while living here as a New Yorker?
My Sensei, Jose Santos. Because of him I am still teaching exercise classes at Rockefeller. He taught me discipline, and the right way of life. He's the reason I am the way I am today. Negative? NOTHING! People always see me smiling through the hallways all day long and ask how I do it? How do I always stay happy and smiling? I say "It's healthy for you. You should try it."
What is the most memorable experience you have had in NYC?
Memorable? The time I thought wasabi was guacamole. I ate the whole scoop in one shot. All I could say was "WOOOOH! Cough … cough … tears …. WOOOOO!" Man, they never let me forget that.
How do you choose to get around and enjoy the scenery of NYC; Bike, MTA or WALK IT? Ha or Drive?
Car or subway, but only when my baby is out of commission. I love the scenery.
If you could live anywhere else, where would that be? Don't say home…haha!
Florida. I got plans. . .
Do you think of yourself as a New Yorker?
Yes, never been anywhere else. 100% maybe even 200%