This month Natural Selections interviews Robert Gualtieri, Plant Operations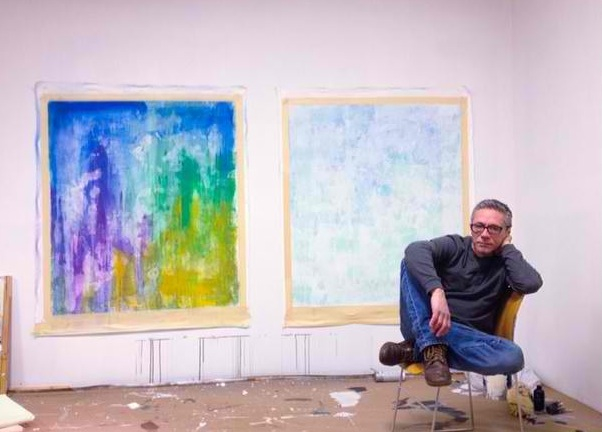 How long have you been living in the New York area? 
Practically all my life, I was born and raised in Upper West Harlem, with the exception of 4 to 5 years that I lived in Puerto Rico.
Where do you currently live?  Which is your favorite neighborhood?
The Heights, in Washington Heights. I don't feel like I have a favorite neighborhood, for me it's more like spending good times in certain areas of the city that become favorite memories.
What do you think is the most overrated thing in the city? And underrated? 
The most overrated thing in the city are the new buildings with rents that are not affordable, and the most underrated are the people that can't afford high rents.
What do you miss most when you are out of town? 
I would say everything…the lights, the sound escapes, the 24-hour grocery stores, just everything the city offers.
Has anything (negative or positive) changed about you since you became one of us "New Yorkers"?
Well, I'm a native New Yorker. So, I'm trying to keep a positive disposition with everything that's rapidly changing and taking place here in the City.
If you could change one thing about NYC, what would that be?
I feel I'll pass on this question, lol.
What is your favorite weekend activity in NYC?
Staying up late listening to music (vinyl or live is even better), I dedicate myself to the arts; so, weekends allow me to concentrate on creating new works or sharing time with some of my friends that are in the arts musically or visually.
What is the most memorable experience you have had in NYC?  
I have to say writing my name on the subway trains in 1970 when I was 14, and watching my name go by as I sat on the bench at the station with other writers. 
Bike, MTA, or WALK IT???
It all depends where I have to go; sometimes I drive, take mass transit, or cab it. 
If you could live anywhere else, where [would] might that be? 
I've been to a number of cities worldwide, and entertained the thought that I can live there during my stay. After a couple of weeks, I get homesick and want to return to NY, so for now I'll just say that I'm not sure.
Do you think of yourself as a New Yorker?
If I don't think I do by now, I don't think I ever will.