Guadalupe Astorga
This month Natural Selections interviews Stefannie Moak, Research Assistant, Gilbert Lab.
How long have you been living in the New York area? 
Seven months now.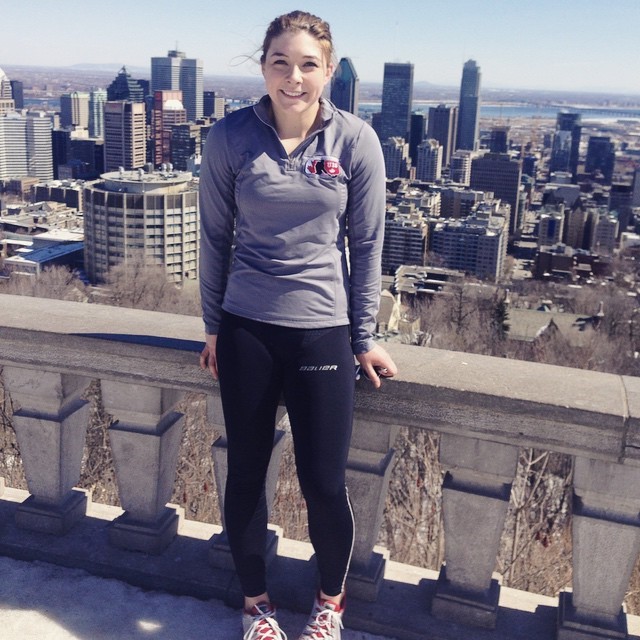 Where do you currently live? Which is your favorite neighborhood?
I live in the Upper East Side and my favorite neighborhood is SoHo.
What do you think is the most overrated thing in the city? And underrated? 
The excess of urbanity and the convenience of the city.
What do you miss most when you are out of town? 
The multicultural spaces and the Sunday brunch restaurants.

Has anything (negative or positive) changed about you since you became one of us "New Yorkers"?
It has expanded my view in general about the diversity of people. There are people from every walk of life.
If you could change one thing about NYC, what would that be?
I would make people take a deep breath before their morning commute. It would be a better start to the day if everybody was less stressed.

What is your favorite weekend activity in NYC?
Playing ice hockey at Lasker Rink in Central Park.
 What is the most memorable experience you've had in NYC?  
Seeing my first Broadway show and watching Garth Brooks perform at Yankee Stadium.
Bike, MTA or walk it?
Definitely walk! You see so many more things. 
If you could live anywhere else, where would that be? 
I'm a Canadian so I'm biased, therefore I would like to try living in Vancouver.
Do you think of yourself as a New Yorker?
Maybe not yet, but getting there.