Tracy Adams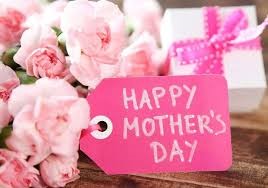 Every year on the second Sunday in May, mothers all over the United States are celebrated. They are recognized for their unwavering love, support, and commitment to parenthood. Although a national, not a federal holiday, Mother's Day ranks amongst the top ten most celebrated events of the year. Without a doubt, motherhood is a life-changing experience: the excitement, anticipation, anxieties, and exhilaration all lead to the moment when you set eyes on that bundle of joy, and the journey begins. 
The years ahead, from birth to adulthood, are bound to be filled with treasured memories, mementos, and experiences—enough to fill the Library of Congress (and possibly more). While there are many women who struggle with infertility, and others who opt not to have children, motherhood is still common amongst women in the U.S. from the ages of 25-44 years old, with roughly four million births recorded in 2018. The role of "mother" stretches beyond biological boundaries, too, encompassing foster-moms, adoptive moms, stepmoms, mothers-in-law, "mentor moms," spiritual moms, and more. If you have that special "mom" figure in your life, she should be honored for her deeds and care every day of the year, and especially on Mother's Day. 
Mother's Day is thought to have originated as one woman's personal journey to show appreciation to her own beloved mother. Anna May Jarvis, self-proclaimed "Mother of All Mother's Day," started her mission to celebrate mothers as an extension of her own mother's crusade. In 1868, post-Civil War, Ann Reeves Jarvis (Anna Jarvis' mother) coordinated a Mothers' Friendship Day in West Virginia to bring former foes on the battlefield back together again. This memorialized day brought veterans together from the North and South in an intense exchange of weeping and handshakes. This act sparked other abolitionists to publicly recognize a mother's anguish from sending her sons off to war and to make the pitch for peaceful, anti-war, political relationships. In 1905, Ann Reeves Jarvis died on the second Sunday in May. On the second anniversary of her death, Anna May Jarvis organized a small service at the Andrews Methodist Episcopal Church in Grafton, West Virginia, in tribute to her mother. In 1908, on the second Sunday in May, at the same church in Grafton, Virginia, the first formal Mother's Day service was underway, where Anna distributed white carnations to all the attendees. By 1910, Mother's Day was an official holiday in West Virginia and in subsequent years, other states and countries followed suit by nationalizing the day. Jarvis, the frontrunner supporter of the holiday, spent her entire life campaigning for the cause, obtaining trademarks for the phrases "second Sunday in May" and "Mother's Day" and creating the Mother's Day International Association. Because Jarvis intended Mother's Day to be an intimate celebration between mothers and children, she was an astute opponent of commercializing the holiday. She rallied against exploitation by flower, candy, and card industries that tried to cash in. For example, she staged boycotts against florists that increased prices around that time of the year and crashed Mother's Day conventions that didn't embody her sentiments for the holiday. Needless to say, her actions earned her a few adversaries, ranging from the American War Mothers to Eleanor Roosevelt, until her passing at the age of 84, penniless and lonely.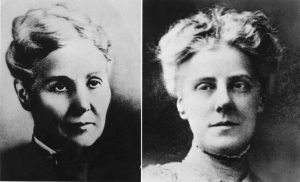 There have been decades of controversy over who founded Mother's Day, and we may never know who should be rightfully credited with this magnificent, heart-warming holiday. Undeniably, Mother's Day in 2020 will be unlike any other that we've experienced in our or even our parents' lifetimes. The coronavirus pandemic has put not only cherished traditions on hold, but also everyday life in NYC and across the globe. Typically, by this time of year, restaurants reservations' lists are overflowing, department stores are buzzing with activity, and commercial partners are flooding the airwaves and billboards with all types of sentimental tokens and gestures of affection, from chocolate to silk scarves to jewelry to personalized keepsakes. This year will be vastly different with the realization that hundreds of thousands of people are dealing with the tremendous losses that COVID-19 and social distancing have ushered in. Due to social distancing, children won't be able to wait in long lines to have that special dinner at mom's favorite restaurant or gather the family at mom's place for laughter, memories, and gift exchanges. However, even though department stores are closed, dine-in options are non-existent, and hugging your mom this Mother's Day might not be feasible, this doesn't have to stop the festivities and the sentiments that make Mother's Day so memorable and enjoyable. In fact, this is perhaps the most essential time to demonstrate just how much you care for that special "mom" in your life. 
Suggestions for how to celebrate mom while social distancing:
No doubt the world as we knew it no longer exists, but we can now rebrand ourselves as a society that makes the most of our time and resources, and get back to basics by making our relationships stronger than ever. Take this time to celebrate your mom. Whether you are in isolation with her or celebrating from a distance, make her feel special on her day. If you're a mom too, take time for yourself, enjoying those peaceful spaces in your life. For those that have lost their mom or maternal figure, commemorate her spirit and memory by planting a tree, writing a poem, or penning her favorite recipe and distributing it to family and close friends. For those who never knew their mom–adopt a mom. We're all in this together, so let's celebrate life.
A Mother's Love
Of all the special joys in life,
The big ones and the small,
A mother's love and tenderness
Is the greatest of them all.
~ Anon.