Sarah Baker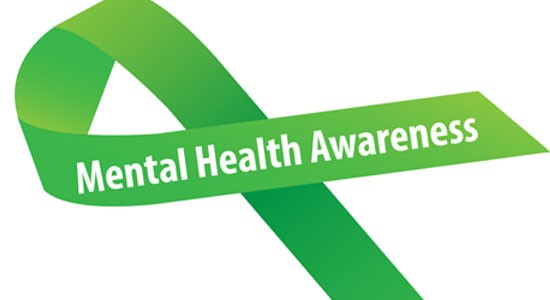 Mental Illness Awareness Week (MIAW) falls on the first full week of October, meaning that this year it will occur October 7-13. MIAW was established by Congress in 1990 after the National Alliance on Mental Illness (NAMI) pushed to increase public awareness about mental health and illness and to reduce stigma in talking about mental health issues. In 2018, NAMI is promoting the theme of CureStigma to get rid of the environment of shame or fear that prevents individuals from seeking help. There are several other days in October further dedicated to the focus on mental health in our society. World Mental Health Day falls on October 10 with the emphasis this year on young people and mental health in a changing world. Recent previous themes include mental health in the workplace (2017), psychological first aid (2016), dignity in mental health (2015), and living with schizophrenia (2014). Furthermore, October 11 is National Depression Screening Day, and October 9 is National Day Without Stigma.
The goal of these October events is to increase awareness about mental illness, promote community outreach and public education, advocate for treatment and recovery, and fight stigma that prevents people from seeking help for mental illness. At the Rockefeller University, we have the chance to do that too. Rockefeller has many resources available to those struggling with mental health, if one just knows where to look. One common complaint I have heard from the campus community is that these resources may be hard to find, so I have worked with Human Resources to compile this list below:
Psychiatry
Dr. Nisha Mehta-Naik
Private confidential sessions on-site in OHS, HOS118.
Tuesday and Thursday, 9 a.m. – 5 p.m.
Call x8414 for an appointment.
No copay
Weill Cornell Psychiatric Center
(646)962-2820
315 East 62nd Street, 5th Floor
Monday – Friday, 9 a.m. – 5 p.m.
$15 copay (RU Choice and RU Managed Care Plans)
20% coinsurance after deductible (Oxford Plan)
Employee Assistance Program Consortium
(212)746-5890
409 East 60th Street, Room 3-305
Monday – Friday, 9 a.m. – 5 p.m.
On-call therapist available after hours
No copay
Occupational Health Services
OHS serves to promote a culture of physical, mental, and emotional wellness.  Two nurse practitioners and an occupational health nurse are available to help with any stress you may find yourself dealing with. The office is located in HOS 118 for drop-ins, or call x8414 to schedule an appointment.
http://inside.rockefeller.edu/hr/occupationalHealthServices
Mindfulness Practices for Stress Reduction
Tuesdays, 12pm or 12:30pm, RRB110; September – May
Stress is one of the biggest contributors to poor health. Its effects can cause physical illness, damage relationships, and negatively impact work performance. Mindfulness meditation is a means to reduce stress, boost the immune system, improve attention, and promote well-being.
Nutrition Series
To help manage stress through healthy eating habits, the University offers a nine-month lecture series and one-on-one nutrition counseling sessions. The series begins in the fall.
Yoga
This is a seven-week series throughout the year designed to focus on different parts of the body.  The fall series begins September 10, 2018 in the Great Hall, Welch Hall.
Beginner Class at 12 p.m.; Intermediate Class at 1 p.m.
Must register at x7788.
Run/Walk Club
Tuesdays 12pm – 1pm. Meet at Security booth at 66th Street.
Step away from the stresses of your day and walk or run with a group or solo at your own pace.  See Tim Blanchfield, Fitness Manager, for more information.
Fitness Center
Exercise is also vital for maintaining mental fitness, and it can reduce stress.
Located on the 6th floor of Founders Hall, from free weights to cardio equipment and classes, the gym contains several options to fit everyone's fitness needs. For more information and to find classes you may be interested in, click here:  http://inside.rockefeller.edu/hr/aboutGym.
Stressed over childcare?
Bright Horizons offers backup daycare for when your regular arrangements are unavailable.  They have center based and at-home care available. Call 877-BH-CARES for more information.
Stressed over Eldercare?
Bright Horizons offers assistance in finding a home health care provider.  Call 877-BH-CARES for more information.
Financial Well-Being
Retirement Planning – A TIAA representative is available on-site to discuss your personal financial situation.  This includes discussions about saving for college, purchasing a home, etc. while continuing to save for retirement.
Saving for College – Applying for college can be stressful, but what about paying for college?  The University offers you the option of payroll deductions for the NY State 529 plan.  Find out more at www.NYsaves.org.  Additionally, the University offers tuition reimbursement for fulltime staff employees.
While most of these resources are available to students, post-docs, faculty, and employees at Rockefeller, the options may differ based on your position or immediate needs, so please reach out to Human Resources if you are unsure which option would be best for you.
We do have fantastic resources available at Rockefeller, but from my experience, some students are hesitant to use them. Cost should not be a factor, as the psychiatry services available are either free or a small co-pay. Some people are afraid of their mentor or peers finding out that they are struggling, as this may affect the perception of them as a scientist. As a community, let's break the stigma of being able to talk about mental health. Mental health is just as important as physical health and Rockefeller is working hard to foster an environment of overall well-being for its community. Academia can be a highly stressful place in which to work, especially if one lacks encouragement from a superior or peers. The university is a place where support can come from many levels that all contribute to the current and future success of its trainees. One of the most protective things that I have found for my own mental health is feeling a sense of community, both inside and outside of the lab. So look out for each other, find things to engage in that you are passionate about, and take advantage of the resources Rockefeller has to offer. This is how we will set up trainees to be successful, productive, and satisfied.