By Elodie Pauwels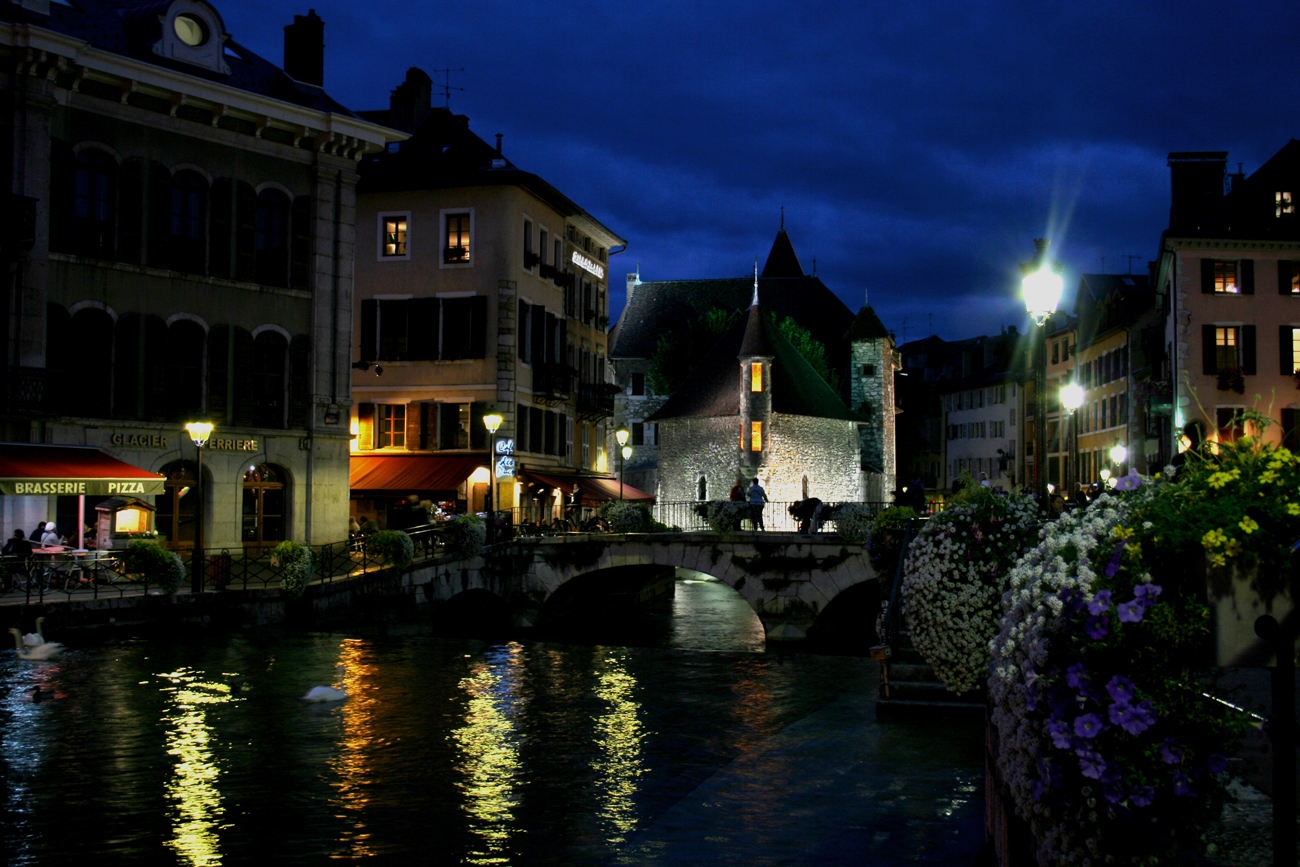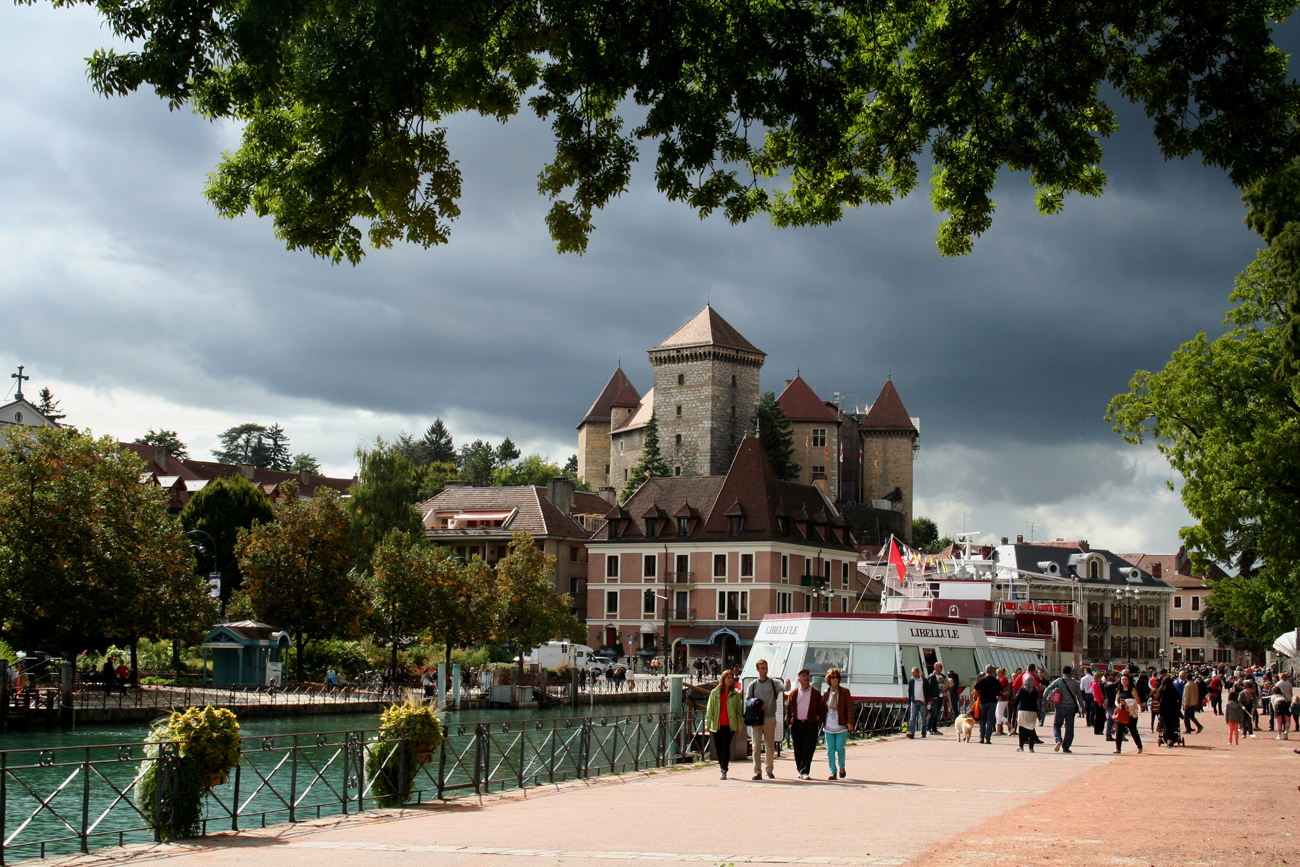 Annecy is a very charming city in the French Alps, a few miles from Geneva, Switzerland. Annecy has given its name to a lake surrounded by smaller cities such as Talloires, Menthon-Saint-Bernard or Veyrier-du-Lac.
The Palais de l'Isle, built in the 12th century and lying in the middle of the Thiou River, is one of the most photographed monuments in France. The castle in the second picture, whose first buildings were also erected in the 12th century, overlooks the medieval city. Two parks are on the edge of the lake, the Gardens of Europe and the Pâquier, separated by the Vassé Canal on which the Love Bridge has been built.
As a kid, I used to stop by Annecy on my way to another resort, and I happily rediscovered the city a few months ago. This is to me a perfect place for vacations as there are several leisure possibilities, with many hiking trails, a few beaches on the lake, and of course a quiet cruise is an easy way to have a global overview of the area.