By Guadalupe Astorga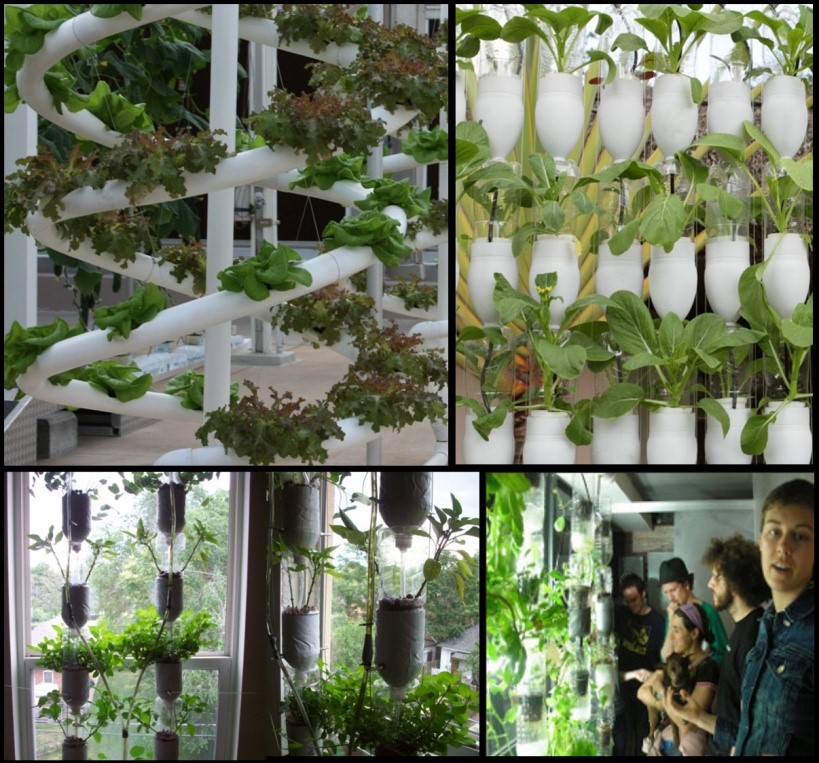 One of today's global issues concerns the supply of fresh food to people in cities. While the carbon footprint for transporting fruits and vegetables from the areas where they are produced, to the consumers' tables can reach high levels for longer distances, local production and consumption have several advantages. A number of new initiatives make it possible to take advantage of urban spaces to grow fresh vegetables in your own city or apartment.
In cities where the space is dominated by concrete construction, urban agriculture has shed new light into public and private spaces, promoting community interactions and the development of organic alternatives to intensive crop farming.
Different projects have taken over rooftops and unused spaces in New York City, not only to grow fresh vegetables for distribution in the local community, but also to offer a sustainable model for urban agriculture in open spaces.
Other interesting alternatives involve hydroponic cultures, which offer a very efficient way to grow different types of organic plants with no need of big spaces. In recent years, several hydroponic techniques have exploded and evolved in a plethora of varieties developed by enthusiastic farmers who have openly shared their knowledge on the internet, making videos with detailed tutorials and instructions for beginners and experienced farmers. Hydroponics are not expensive or complicated, can be started at any time of the year, and you can control what you eat.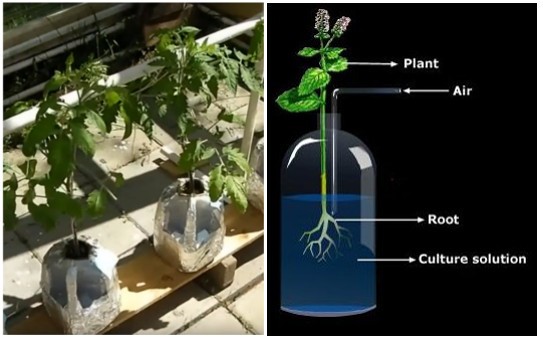 In an example of these collaborative initiatives, also born in New York City, hydroponic vertical gardens are designed for our apartment windows, and people around the world have shared their experiences to create new innovative and esthetic designs. You will need a bit of creativity and enthusiasm to make this project in your apartment, but it is certainly worth it.
A more convenient and simpler alternative to get started wih hydroponics in your own apartment at minimal cost is the Hydrosock Version, proposed by Jim Flavin (Fig. 1, left panel). This handy design is the easiest version of hydroponics; it does not need an air pump to oxygenate the water, nor expensive or specialized materials. The roots get oxygen as the water level decreases in the reservoir. The principle is shown in Fig. 1 right panel.
I encourage you to make this simple hydroponic system at home for high yields of vegetable production and little cost. This is the proper time of the year to start if you want to harvest delicious vegetables for this summer.
You will just need:
Empty plastic 1 gal milk bottle
1 sock
Cable ties
Aluminum foil
Growing medium starter for your seeds, preferably those made out of coco (less than $1 each).
Seeds
Nutrients for hydroponics ($10-30, needed to buy only once)
Check all the details in this instructive video tutorial and look further on Jim's website.
Another easy alternative is to consume local products provided by Community Supported Agriculture (CSA), a popular way to buy local, seasonal food directly from farmers.
These farming alternatives have opened a whole world of possibilities for culturing in confined urban spaces. At a critical moment, where food safety is constantly menaced by the extensive use of pesticides, and soil productivity is menaced by droughts and fertilizer overuse, an open road to self-sustainability is ahead. We can start today making fruitful use of our cities and spaces.