Jim Keller
Following the Venice International Film Festival (August 29 – September 8, 2018) and the Telluride Film Festival (August 31 – September 3, 2018), the Oscar race is unofficially (or officially, depending on with whom you speak) underway. In many ways, the last Oscar race took place during the year of the woman. For one, people across America took part in the Women's March—widely considered the largest single-day demonstration in the history of the U.S. But for another, the Academy of Motion Picture Arts and Sciences (AMPAS) tied a record for nominations of women set in 2016 by nominating them across most Oscar categories, including those traditionally dominated by men such as cinematography, directing or film editing. The official Academy tally shows that forty women received nominations in competitive, non-acting categories. Brava, but if the impending confirmation of Brett Kavanaugh to the highest court in the land is any indication, sadly there is a long, long, long way to go. So, let's keep our attention on women and begin this first of a four-part series focused on the leading ladies of the Best Actress race.
Last year, we saw #OscarsSoWhite kept at bay for a second year in a row with people of color represented in the major categories, and of course, #MeToo was front and center with many stars wearing black at the Academy Awards in solidarity. I had asked in my first column of this series whether the Academy would shy away from the state of the nation under Trump's thumb with their nominations or look him square in the eye. I would argue the latter based on how things shaped up. The critical reception of the films that will screen over the next couple of months will tell this year's tale. For now, let's examine last year's Best Actress nomination results.
The Best Actress race saw Frances McDormand leading the field with her powerhouse performance in Three Billboards outside Ebbing, Missouri as Mildred, a mother who goes on a warpath against the complacent police department in her small town who failed to solve her daughter's murder case. McDormand went on to win the Oscar but not without competition from Saoirse Ronan, who plays the titular teenager in the coming of age drama Lady Bird.
Of the roles that were discussed here, only two secured Best Actress nominations: the aforementioned McDormand and Meryl Streep for The Post. Mother! was too divisive for Jennifer Lawrence to get her foot in the door, and Kate Winslet's shot with Wonder Wheel went down along with helmer Woody Allen who became embroiled in the #MeToo controversy. Meanwhile, Emma Stone was overlooked for her remarkable portrayal of Billie Jean King in Battle of the Sexes, likewise Jessica Chastain as Molly Bloom in Molly's Game. The Academy also couldn't find room for Dame Judi Dench in Victoria and Abdul, likely because the film itself was a bit stilted. That left only Emma Thompson, whose film The Children Act was pushed to this year and fell out of contention. Instead, the last two slots were filled by Sally Hawkins (The Shape of Water) and Margot Robbie (I, Tonya).
THE RED QUEEN: Olivia Colman – The Favourite (director: Yorgos Lanthimos):
FYC: This biographical drama focuses on the behind-the-scenes politics between two cousins who compete to be court favorites during the reign of Queen Anne (Colman) in early 18th century England.
Most of Colman's film accolades have been for 2011's Tyrannosaur, which won the British Independent Film Award for Best Actress and the Sundance Film Festival's World Cinema – Dramatic Acting award (shared with co-star Peter Mullan). However, most of her overall acclaim has come from television. All told, Colman has earned two British Academy of Film and Television Arts (BAFTA) awards 1) in 2013 for two separate performances in Accused (Best Supporting Actress) and Twenty Twelve (Best Female Performance in a Comedy Programme), and 2) in 2014 for Broadchurch (Best Leading Actress), three additional BAFTA nominations for Best Female Performance in a Comedy Programme (Twenty Twelve in 2013, Rev. in 2015, and Fleabag in 2017), and a Primetime Emmy nomination for Outstanding Supporting Actress in a Limited Series or a Movie. That's a pretty lengthy list, but with critics singing Colman's praise in Venice and Telluride for her performance in The Favourite , her list of film accolades is about to get much longer. There has been a lot of chatter about whether she or either of her two co-stars (Emma Stone and Rachel Weisz) is the lead in this Golden Lion nominee of the Venice Film Festival, so Colman could end up in the Best Supporting Actress category but a nomination seems inevitable.
Olivia Colman in The Favorite, Photo Courtesy of Fox Searchlight Pictures
THE FIRST-TIMER: Glenn Close – The Wife (director: Björn Runge):
FYC: In this drama, based on Meg Wolitzer's novel of the same name, a wife questions her life choices as she accompanies her husband to Stockholm where he will receive the Nobel Prize for Literature.
Would you believe me if I told you that Close has been nominated for six Oscars but has never won?  It's true. Beginning in 1983 for her supporting role in The World According to Garp, Close earned three consecutive nominations in the category for The Big Chill and The Natural. She then earned her first of three Best Actress nominations in 1988 for Fatal Attraction followed by Dangerous Liaisons in 1989 and Albert Nobbs in 2012. Close is already receiving rave reviews for her performance, including my own:
"Glenn Close packs a perfect punch in The Wife. Her low simmer heating to a boil has never been better, and she is headed straight for the Best Actress Oscar race!" that combined with her perpetual bridesmaid status should be more than enough to land her in the top five.
THE MUSICIAN: Lady Gaga – A Star is Born (director: Bradley Cooper):
FYC: Yes, that Bradley Cooper. The actor has stepped behind the camera for the first time to tackle one of Hollywood's timeless tales of love and stardom in which a musician helps a young singer and actress (Lady Gaga) find fame as age and alcoholism cause his own career to spiral downward.
This is the fourth time the film has made it to the silver screen. The first, in 1937 starred Janet Gaynor and Frederic March, both of whom earned Oscar nominations (six Oscar nominations and two wins, including an Honorary Oscar for W. Howard Greene's color photography, Metacritic Score: 77). The second, in 1954, starred Judy Garland and James Mason who were also nominated for their roles in this musical version of the classic (six Oscar nominations, Metacritic Score: 89). The last version, in 1976, starred Barbara Streisand and Kris Kristofferson, neither of whom were nominated for acting (three Oscar nominations and one win for Streisand for Best Music, Original Song, Metacritic Score: 58). Forgive the pun, but critics from Venice to the Toronto International Film Festival (TIFF) have been going gaga over the latest version, and Gaga's performance in particular. She has been nominated for Best Achievement in Music Written for Motion Pictures, Original Song for the documentary The Hunting Ground in 2015, and has found success as an actress on television winning a Golden Globe for Best Performance by an Actress in a Limited Series or Motion Picture Made for Television for American Horror Story just two years ago. The film is easily one of my most anticipated of the year, and with even skeptics falling for it, it looks to be a major awards contender this season (current Metacritic Score: 87).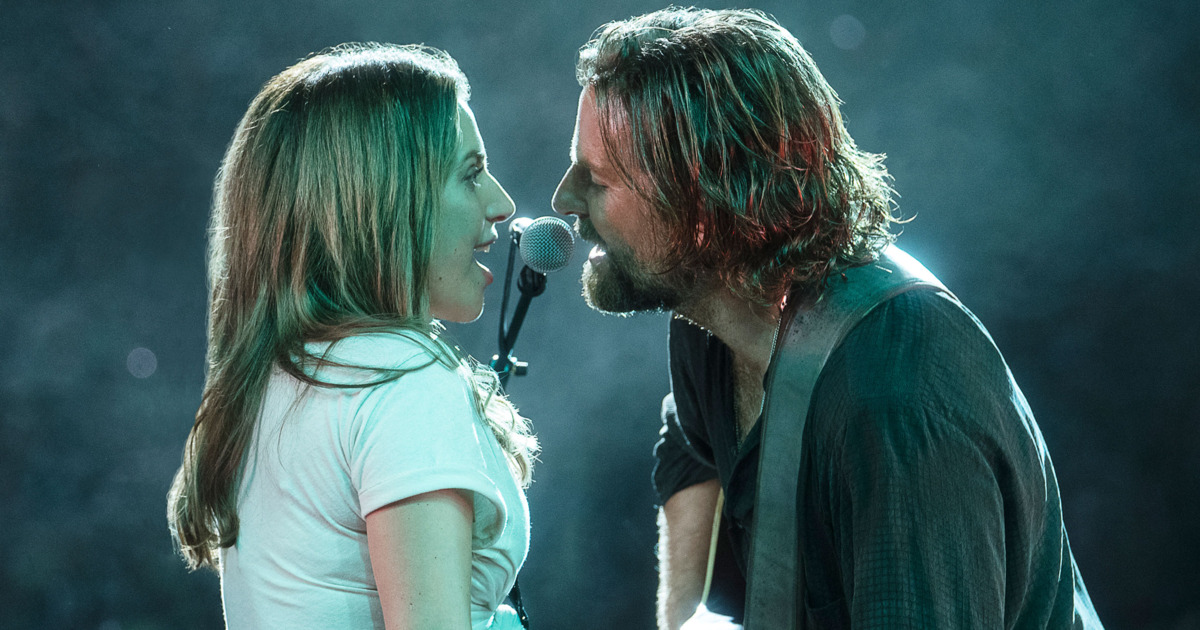 Lady Gaga and Bradley Cooper in A Star is Born, Photo Courtesy of Fox Searchlight Pictures
THE WIFE: Viola Davis – Widows (director: Steve McQueen):
FYC: Set in contemporary Chicago, this heist drama based upon the 1983 ITV series of the same name, follows four desperate women who pick up the slack after their criminal husbands were killed and conspire to forge a future on their own terms.
Davis finally won her first Oscar in 2017 for Best Supporting Actress (even though her role was really a lead) in Fences. I suspect the category fraud was to make room for her in a crowded field. Davis was previously nominated for Best Supporting Actress for 2008's Doubt and famously lost Best Actress for The Help in 2012 to Meryl Streep. She has also been a regular in the television awards circuit, receiving back-to-back nominations for Best Performance by an Actress in a Television Series – Drama for her role in ABC's How to Get Away with Murder. This same role netted her a Primetime Emmy in 2015. Most recently, Davis earned an Outstanding Guest Actress in a Drama Series nomination for her crossover role on Scandal. One could argue that Davis is overdue for a Best Actress Oscar and reviews out of TIFF for Widows suggest this may be the role to do it.
THE COMEDIENNE: Melissa McCarthy – Can You Ever Forgive Me? (director: Marielle Heller):
FYC: Based on Lee Israel's memoir of the same name, this drama tells the true story of best-selling celebrity biographer Israel (McCarthy) who resorts to forgery to revitalize her failing writing career.
McCarthy was nominated for Best Performance by an Actress in a Supporting Role for Bridesmaids in 2012, a role that also netted her BAFTA, Screen Actors Guild (SAG), and Broadcast Film Critics Association (BFCA) nominations. In 2011, she won the Primetime Emmy for Outstanding Lead Actress in a Comedy Series for Mike & Molly, a role she was nominated for subsequently in 2012 and 2014—both years where she earned double nominations for Saturday Night Live as Outstanding Guest Actress in a Comedy Series. McCarthy also earned nominations for SNL in 2013, 2016, and 2017 for her hosting duties, and a Golden Globe nomination for Spy in 2016 for Best Performance by an Actress in a Motion Picture – Comedy or Musical. Here, McCarthy steps into the dramatic arena having built a successful career as a comedian, and following the film's premiere at Telluride, many critics consider it the best performance of her career. It could very well be her ticket to a Best Actress Oscar, but could the roles of other women in the category be considered more important?
THE DETECTIVE: Nicole Kidman – Destroyer (director: Karen Kusama):
FYC: In this crime thriller, a police detective (Kidman) reconnects with people from a previous undercover assignment to make peace with her demons.
Kidman's 35-year career is on an upswing. Last year she was nominated for Best Performance by an Actress in a Supporting Role for Lion and just this year she won the Golden Globe for Best Performance by an Actress in a Limited Series or a Motion Picture Made for Television for Big Little Lies. She was first nominated for Best Actress for Moulin Rouge! in 2002 and won in that category the next year for The Hours. Kidman was also nominated for Best Actress in 2011 for Rabbit Hole. Following the premiere of Destroyer at Telluride, Kidman was lauded for her performance.  Although a nomination is not out of reach, a win could be a bit difficult because the film itself is said to have some issues. Kidman is also competing against herself and may instead be nominated for her supporting role in Joel Edgerton's Boy Erased.
THE NEWCOMER: KiKi Layne – If Beale Street Could Talk (director: Barry Jenkins):
FYC: Based on James Baldwin's novel of the same name, this drama follows an African-American woman (Layne) who scrambles to prove the innocence of her fiancé, who was wrongly-convicted of a crime, while carrying their first child.
Jenkins' last film Moonlight, featuring a cast of relatively unknown actors, took the world by storm when it won Best Picture in 2017 following what is now known as the worst flub in Oscar history: when La La Land was mistakenly announced as Best Picture at the Academy Awards. Moonlight was nominated for seven other Oscars, two of which it won: Best Supporting Actor for Mahershala Ali and Best Adapted Screenplay for Jenkins and Tarell Alvin McCraney, and included a Best Supporting Actress nod for Naomie Harris. Given the success of the film, all eyes were on Beale Street at TIFF, and early word is that it doesn't disappoint, announcing Layne as a star in the making. The film, Layne's first feature film, currently boasts a Metacritic score of 86, well within the realm of a Best Picture contender. Given what Jenkins accomplished with Moonlight, which is only his second film, could lightning strike twice?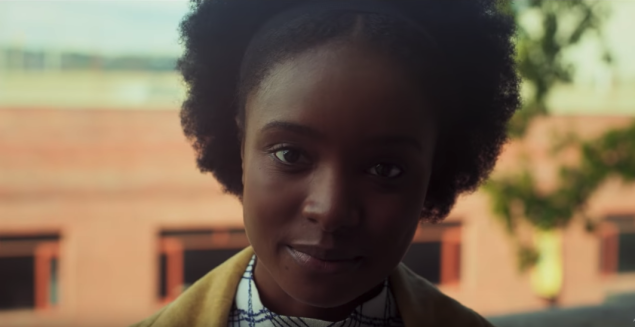 Kiki Layne in If Beale Street Could Talk, Photo Courtesy of Annapurna Pictures/YouTube
THE WHITE QUEEN: Saoirse Ronan – Mary Queen of Scots (director: Josie Rourke):
FYC: This epic historical drama, based on John Guy's biography My Heart Is My Own: The Life of Mary Queen of Scots, chronicles the 1569 conflict between Mary Stuart (Ronan) and her cousin Elizabeth I, who had Stuart imprisoned and facing execution for plotting to overthrow the Queen of England.
Ronan first earned a Best Supporting Actress nomination for 2007's Atonement, and she has since been nominated for Best Actress twice: last year for Lady Bird and in 2016 for Brooklyn. Those same roles earned her BAFTA nominations as did her role in The Lovely Bones in 2010. The latter, along with Lady Bird, earned her SAG nominations, and she has been nominated in three different categories: Best Young Actress (Atonement, The Lovely Bones, which she won for, and Hannah); Best Actress: (The Lovely Bones, Brooklyn, and Lady Bird); and Best Actress in a Comedy: (Lady Bird).
Unlike the other films discussed here, this one has yet to screen so we don't really have much to go on outside of Ronan's stature in the Oscar field. But she looks very strong in the trailer and appears to showcase a lot of range. Ronan joins Amy Adams and Jessica Chastain as an actress who is likely to win at least one Oscar for her work—she just needs the right role at the right time. Could this be it?
The leading roles discussed here are a snapshot of safe bets as the Oscar race begins. There are many others to consider, including Claire Foy in Damien Chazelle's space biopic First Man based on James R. Hansen's book First Man: The Life of Neil A. Armstrong, which examines the life of Neil Armstrong leading up to the Apollo 11 mission that led him to become the first man to walk on the Moon in 1969. Foy has received raves out of Venice and Telluride for her performance and with the film a likely Best Picture contender, she should figure prominently this season. It will be interesting to see if Toni Collette can hold on for a nomination following the premiere of Hereditary at the Sundance Film Festival back in January. The last time an actress was nominated for a horror film was in 2010 when Natalie Portman won for Black Swan—a film that was originally seen as not "Academy friendly". There's also a shot for Felicity Jones who plays Supreme Court Justice Ruth Bader Ginsberg in On the Basis of Sex, Carey Mulligan in Wildlife, Mary Elizabeth Winstead in All About Nina, and the aforementioned Thompson for The Children Act. Oh, and if it has an Oscar-qualifying run, Taraji P. Henson in The Best of Enemies.
Stay tuned in November when I examine the Best Actor race and the leading men that drive it.