Jim Keller
It's that time of year again! This first in a four-part series, focused on the leading ladies of the Best Actress race, will take us up to January 2017 when Oscar nominations are announced. This year's Best Actress selection was as stark white as last year's, prompting many to have another heyday with #OscarsSoWhite. In the spirit of affecting change, several women of color are included here, even if it's uncertain whether all of their films will have an Oscar-qualifying run. Also, it appears that the gap between films led by men versus women has further narrowed. Some of this year's potential Best Actress contenders have already received high marks; could they hold on through the season? Last Oscar season saw two young actresses (Brie Larson vs. Saoirse Ronan) duke it out until the bitter end, but if you paid attention, the winner was no surprise. Unlike the previous year, the category featured only true leads (not supporting roles masquerading as leads), perhaps another sign of the changing times. What will this year's story be? Will our top five continue to be true leads? We'll look to answer these questions in the next couple of months, but let's first examine last year's Best Actress nomination results.
Of the seven roles that were discussed here, only three went on to secure Best Actress nominations: the aforementioned Ronan who was defeated by Larson, Jennifer Lawrence for Joy, and Cate Blanchett for Carol. Interestingly enough, some Oscar favorites Meryl Streep (Ricki and the Flash), Kate Winslet (The Dressmaker) and Marion Cotillard (Macbeth) failed to land nominations. The only snubbed performance was from Carey Mulligan whose film, Suffragette, was maligned early on when T-shirts worn by the cast (including Streep) were misinterpreted by the public as depicting a racial slur. The last nominee was Charlotte Rampling (45 Years).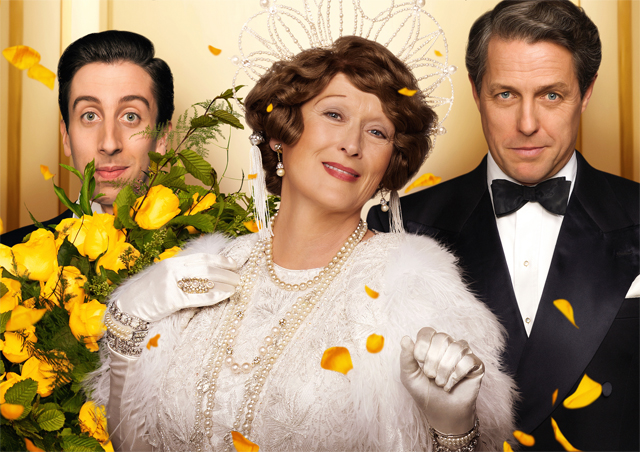 THE QUEEN BEE: Meryl Streep – Florence Foster Jenkins (director: Stephen Frears): FYC: This British biographical comedic drama tells the story of the titular character (Streep), a New York heiress who aspires to become an opera singer, despite essentially being unable to carry a tune. Streep continues to be discussed every year in this column. The actress has racked up 16 Oscar nominations and three Oscar wins—two in lead (Sophie's Choice in 1983 and The Iron Lady in 2011), and one in supporting (Kramer vs. Kramer in 1980). Early reviews of the film, set to open in the U.S. on August 12, have praised Streep's performance, so it is a safe bet to pencil her in for now.
THE NEWCOMER: Ruth Negga – Loving (director: Jeff Nichols):
FYC: The British-American drama tells the true story of Richard and Mildred Loving (Joel Edgerton and Negga), an interracial couple who were sentenced to prison in Virginia in 1958 for getting married. The film received a standing ovation when it competed for the Palme d'Or at this year's Cannes Film Festival and will campaign in several of the major categories this awards season, including Best Actress and Best Picture. Ethiopian-born Negga is a newcomer having just appeared on American television in AMC's Preacher. She has previously been recognized by the Irish Television and Film Awards in her home country. Given the state of racial affairs at the Oscars and her performance's Cannes reception, Negga stands a good chance of being nominated, unless she is bested by another woman of color (see below).
THE LOVER: Marion Cotillard – Allied (director: Robert Zemeckis):
FYC: A romantic World War II thriller based on the true story of a French-Canadian spy (Brad Pitt) who investigates his wife, a French agent (Cotillard), after learning that she may also be a Nazi spy. Cotillard has been on track for a second Oscar after her Best Actress win in 2008 for La Vie en Rose and last year's nomination for Two Days, One Night. While thrillers are not often the stuff that Oscar dreams are made of, Cotillard shines in most everything she does and may be able to muscle her way into a nomination.

THE PERENNIAL: Jennifer Lawrence – Passengers (director: Morten Tyldum):
FYC: A sci-fi adventure revolving around two of thousands of spacecraft passengers, traveling to a distant colony planet, who are awakened 90 years early from hyper sleep due to a malfunction in their sleep chambers. In 2012, Lawrence won the Best Actress Oscar for Silver Linings Playbook after earning her first Best Actress nomination in 2011 for Winter's Bone. She went on to net a Best Supporting Actress nomination for American Hustle (2014), and her third Best Actress nomination this year for Joy. If anyone can match Sigourney Weaver by getting a Best Actress nomination for a sci-fi film, it's Lawrence. Further, being directed by 2015's Best Director nominee for The Imitation Game and a December release bodes well for her chances.
THE MOTHER: Alicia Vikander – The Light Between Oceans (director: Derek Cianfrance):
FYC: In this drama, based on M. L. Stedman's novel of the same name, a lighthouse keeper and his wife, living off the coast in post World War I Western Australia, rescue a baby from an adrift rowboat and raise her as their own. As the baby grows older, the couple encounters a woman (Rachel Weisz) who threatens to break-up their family. Vikander won the Best Supporting Actress Oscar this year for The Danish Girl and also earned Golden Globe and British Academy of Film and Television Arts (BAFTA) nominations for that role as well as for her supporting role in Ex Machina. The actress was also recognized by a slew of critic bodies throughout the last awards season. With her career on the uptick, back-to-back nominations wouldn't be out of the question.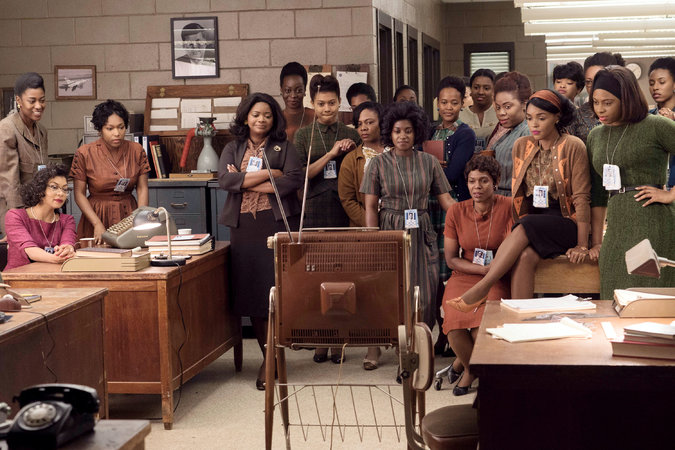 THE MATH WIZ: Taraji P. Henson – Hidden Figures (director: Theodore Melfi):
FYC: Based on Margot Lee Shetterly's non-fiction book of the same name, this drama film adaptation follows a team of African-American women who helped NASA catch up in the Space Race by providing the mathematical data needed to launch the program's first successful space missions, including American John Glenn's historic orbit of earth.   Henson was nominated for Best Supporting Actress for 2008's The Curious Case of Benjamin Button, a role that also netted her a Screen Actors Guild (SAG) nomination, and won this year's Golden Globe for Best Performance by an Actress in a Television Series – Drama for her role in Fox's Empire. While the film has an early 2017 release date, it seems likely that an Oscar-qualifying run in December could bring it into the mix. Henson is the second actress discussed here who could benefit from being a woman of color as the Academy tries to overcome two years of #OscarsSoWhite.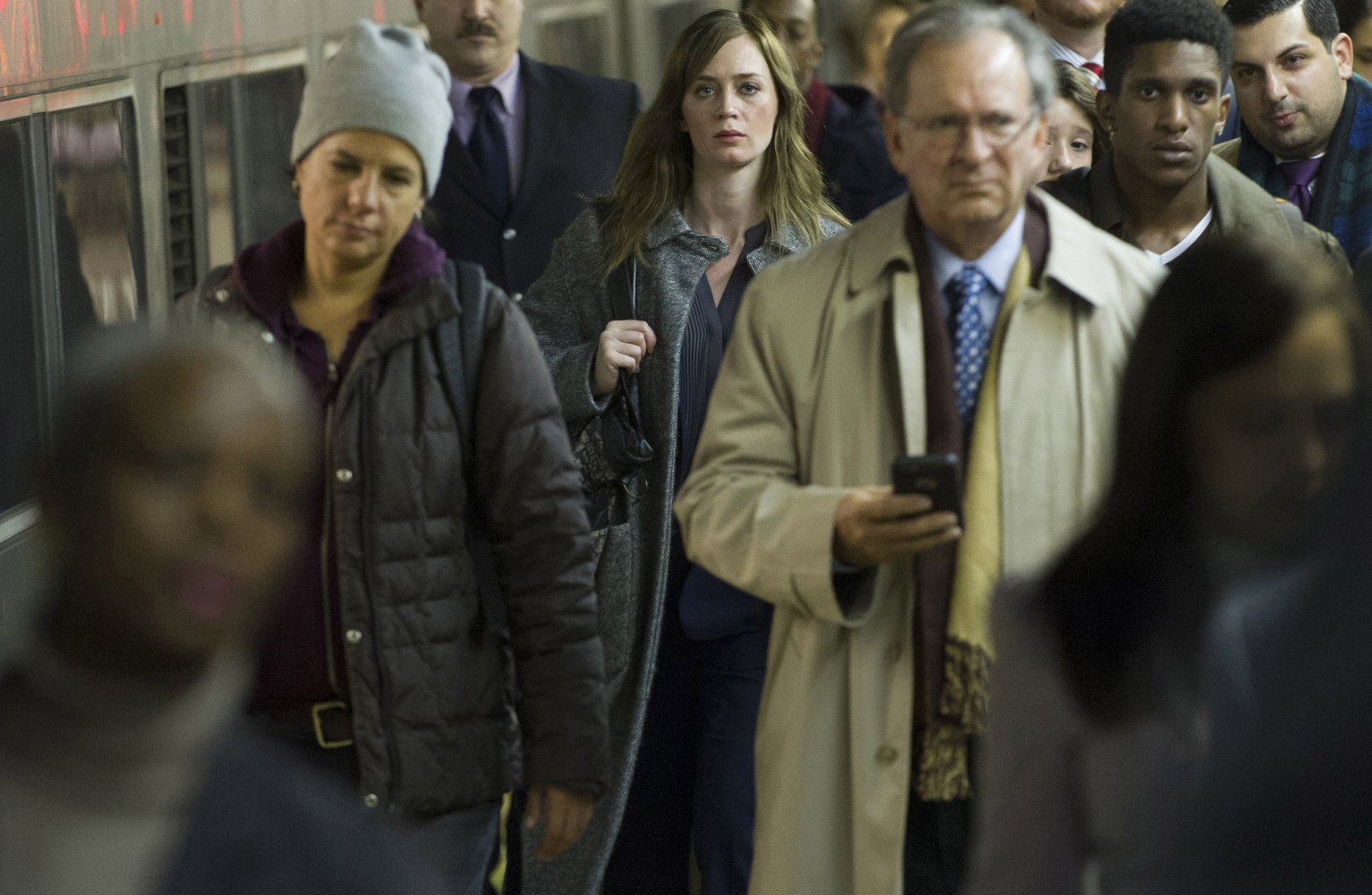 THE VOYEUR: Emily Blunt – The Girl on the Train (director: Tate Taylor):
FYC: A mystery thriller drama, based on Paula Hawkins' 2015 debut novel of the same name, that follows Rachel Watson (Blunt) in her post-divorce life of passing by her old house, now inhabited by her ex-husband and his new family, every day during her work commute. To cope with her pain, she takes to watching a couple who live nearby and imagines their perfect family. But the monotony is interrupted by a shocking sight, followed by a blackout (coupled with a horrible hangover the next morning), various wounds and bruises, and a feeling that something bad happened. Indeed it has: the woman she had been watching, Megan, has gone missing. This prompts Rachel to try to piece together what happened during her blackout, both to Megan and herself. In 2007, Blunt received BAFTA nominations for Best Supporting Actress and the Rising Star Award for her role in The Devil Wears Prada. The same year she won the Golden Globe for Best Performance by an Actress in a Supporting Role in a Series, Miniseries or Motion Picture Made for Television for Gideon's Daughter. She went on to secure a Golden Globe nomination for Best Performance by an Actress in a Motion Picture – Drama and a Best Actress Broadcast Film Critics Association (BFCA) nomination in 2010 for The Young Victoria, followed by two nominations for Best Performance by an Actress in a Motion Picture – Comedy or Musical: Salmon Fishing in the Yemen (2013) and Into the Woods (2015). There appears to be a push to get Blunt a nomination, as evidenced by her name being in the mix for last year's Sicario. While I disagree with the acclaim she received for that role, she seems well-suited for this one in a story somewhat reminiscent of 2014's Gone Girl, which earned Rosamund Pike a Best Actress nomination.
THE THESPIAN: Viola Davis – Fences (director: Denzel Washington):
FYC: This American drama, based on August Wilson's play of the same name, follows an African American father Troy Maxson (Washington) who struggles with race relations in the U.S. while trying to raise his family in the 1950s and come to terms with the events of his life. Davis was nominated for Best Supporting Actress for 2008's Doubt and famously lost a Best Actress win for The Help in 2012 to Streep. She received Golden Globe nominations for both roles and won the SAG for The Help. Davis found more success on television and received back-to-back nominations for Best Performance by an Actress in a Television Series – Drama for her role in ABC's How to Get Away with Murder. This same role netted her a Primetime Emmy last year. Davis is overdue for an Oscar win in a year where the Academy seeks to correct past wrongs. She also won a Best Actress Tony award for her portrayal of Maxson's wife Rose in the revival of the play in 2011. This makes her a strong frontrunner, sight unseen.
THE READER: Amy Adams – Nocturnal Animals (director: Tom Ford):
FYC: A drama/thriller based on Austin Wright's 1993 novel Tony and Susan, which follows Susan Morrow (Adams) as she plunges into the pages of her ex-husband's violent thriller and is drawn into the fictional life of professor Tony Hastings (Jake Gyllenhaal). She interprets the novel as a veiled threat and a symbolic revenge tale, which causes her to revisit the past to confront an inner darkness and name the fear that threatens her future. Adams is another actress that is overdue for an Oscar. Beginning in 2006 with a supporting role in Junebug, she amassed three more nominations in the category for Doubt, The Fighter and The Master in 2009, 2011, and 2013, respectively. Adams went on to secure her first Best Actress nomination for American Hustle in 2014. She won the Golden Globe for Best Performance by an Actress in a Motion Picture – Comedy or Musical for Big Eyes, a BAFTA-nominated role the Academy, SAG, and BFCA snubbed her for. Given Adams' talent and that Ford's debut film, A Single Man, wowed critics and earned Colin Firth a Best Actor nomination, getting a nomination should be a cakewalk.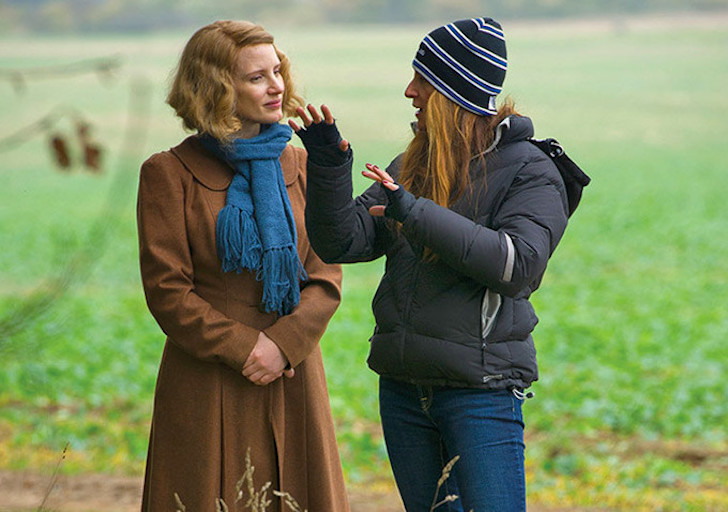 THE WIFE: Jessica Chastain – The Zookeeper's Wife (director: Niki Caro): FYC: The British-American World War II drama, based on Diane Ackerman's non-fiction book of the same name, is an account of how Warsaw Zoo keepers, Jan and Antonina Zabinski helped to save hundreds of human and animal lives during the Nazi invasion. Chastain, also overdue for a win, has received two nominations: supporting for The Help and lead for 2012's Zero Dark Thirty. With a late March 2017 release, it's highly plausible that the film will not receive an Oscar-qualifying run this year. But, as Oscar loves a good holocaust story, it's likely that, if released, this role could land her a third nomination. To be on the safe side, we'll keep it in the discussion.
THE FIRST LADY: Rosamund Pike – A United Kingdom (director: Amma Asante): FYC: Our final performance comes from this British period biopic based on the true-life romance between Botswanan prince Seretse Khama (David Oyelowo) and his wife Ruth Williams Khama (Pike) whose interracial marriage caused an international stir in the late 1940s. Pike was nominated for Best Actress for Gone Girl in 2015 after being plucked from relative obscurity, outside of a small role in 2010 Best Picture nominee An Education. On paper, she has a lot going for her, Asante is a woman of color and Pike has a substantial role in this year's potential contender HhHH, giving her more visibility. But the film stands to be heavily compared to the aforementioned Loving thereby dampening her chances. Since it hasn't been given an official 2016 release date, it's likely we won't see it this year. But we'll keep her in on the off-chance.

The women discussed here are some of those with the pedigree to earn a nomination. Others include Rooney Mara in My Left Foot director Jim Sheridan's drama The Secret Scripture. The film is based on Sebastian Barry's 2008 novel of the same name in which a woman keeps a diary of her extended stay at a mental hospital. It could be a heavy hitter in the major categories. There's also another shot for Adams in prolific director and it-boy Denis Villeneuve's latest Arrival. It's a sci-fi drama, based on Ted Chiang's short story of the same name that takes place after aliens land, wherein an expert linguist is recruited by the military to assess whether they are a threat. There are also a few veterans who haven't yet won: Annette Bening (The Seagull), not to be confused with Michelle Pfeiffer (Beat-Up Little Seagull), and, a young newcomer Royalty Hightower (The Fits), courtesy of the 2016 Sundance Film Festival, for good measure. The Oscar race is   constantly evolving; our next preview will come via the Venice International Film Festival August 31 – September 10, 2016 and the Telluride Film Festival September 2-5, 2015. As these festivals often set the stage for the season to come, expect the September installment about the leading men of the Best Actor race to be an eye opener.