By Jim Keller
I dare not take a stab at the ever-changing supporting actor categories when several of the films that could very well give us our nominees haven't been seen, so stay-tuned to fyc next month when I'll offer my thoughts on the Best Supporting Actor and Actress categories and conclude the four part Ones to Watch series. With that said, there has been quite a bit of movement in the Best Picture race of late, so let's dive right in. Here I give my analysis of where things stand right now—Oscar is a moving target, but there are always indicators along the road that can help us sniff out our nominees and eventual winner.
12 Years a Slave (director: Steve McQueen):
Based on Solomon Northrup's 1853 autobiography, the film tells of freeman, Northrup's, tragic kidnapping in Wash- ington, D.C. in 1841, where he was forced into slavery in Louisiana until his rescue 12 years later. Both the Telluride and Toronto Film Festivals have had audience members raving about McQueen's latest—especially Chiwetel Ejiofor's per- formance as Northrup (discussed in last month's column). The film is said to give an unflinching look at slavery in America—the first not sanitized through the eyes of a white man. Some critics have proclaimed it will be this year's Oscar winner—a fool's errand, as the race has just begun and many twists and turns lie ahead. It's worth noting that in this technological age, backlash spreads like wildfire via social media outlets such as Twitter, until the film's chances are reduced to ash (See last year's contenders Zero Dark Thirty and Lincoln, both spectacular films, which suffered under the hands of outspoken politicians).
So for now, we concentrate only on what we know, the film's elements in contention for Oscar: Ejiofor (Best Actor), newcomer Lupita N'yongo (Best Supporting Actress), Michael Fassbender (Best Supporting Actor), John Ridley (Best Adapted Screenplay) and Mc- Queen (Best Director). While the combination of these and other possibilities are part of what make the film a serious Best Picture contender, they are not the whole story. Generally, Oscar-nominated films come armed to the teeth. Outside of impressive performances or artistry, they often have a large box office haul, capture the zeitgeist, or have garnered industry support in the form of the Producers Guild Awards (pga) or Directors Guild Awards (dga). Given that the film is scheduled for a mid-October release, the box office take and any industry-specific awards are anyone's guess, but the zeitgeist for this film is poignant and shouldn't be underestimated. America's first black president is now in his second term and, as I mentioned last month, the Academy's first black president (and only third female) Cheryl Boone Isaacs was recently elected. In addition, this year Kerry Washington became only the fifth black actress to ever be nominated for a Primetime Emmy in a leading role for abc's Scandal an award that has yet to be given to a black woman. So everything is on the up and up, right? Wrong.
Look no further than Florida where George Zimmerman fatally shot teen Trayvon Martin, or California where Oscar Grant was killed by bart station officer Johannes Mehserle (as depicted in the feature film, Fruitvale Station) and you'll see the air of racism is alive and well. I've already mentioned in this column several times the lack of awards that the Academy has bestowed upon minorities as a whole, but it certainly seems with racial tensions reaching a fever pitch and more minority contenders across the board, the thermometer is about to shatter.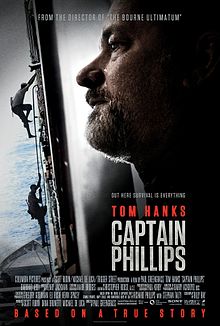 Captain Phillips
(director: Paul Greengrass):
This biopic based on Richard Phillips and Stephan Talty's book, A Captain's Duty: Somali Pirates, Navy seals, and Dangerous Days at Sea depicts the true story of Captain Phillips and the hijack- ing of the Maersk Alabama by Somali pirates in 2009. Much like 12 Years, the film has taken audiences by storm beginning with the Toronto and New York Film Festivals and boasts a career best performance by Tom Hanks in the title role. It also features a standout performance by newcomer Barkhad Abdi and marks a comeback for Greengrass whose Academy tryst began and ended in 2006 with United 93. The film is an interesting choice for a contender given its genre flavor as a thriller—something that this writer was fairly confident would keep it out of Academy consideration and subsequently left out of last month's Best Actor discussion. Yet, there it is. A strong socioeconomic narrative is said to foster a tête-à-tête between Phillips and Muse (Adbdi) that asks audiences to question the idea of a villain. Again, box office draw and any industry awards are off the table for now and the film hits in mid-October.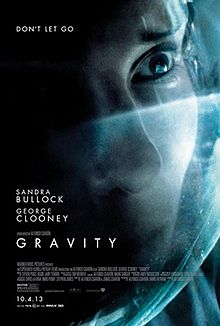 Gravity (director: Alfonso Cuarón):
Speaking of genre films, Cuarón's pièce de résistance, concerning the plight of medical engineer Dr. Ryan Stone (Sandra Bullock), the lone survivor of her first space mission gone awry, is said to be visually awe-inspiring. While it being a genre film hasn't stopped many prognosticators from penciling it in their ten contender lists, this type of movie can be a hard sell for the Academy. Bullock finds herself once again in contention for Best Actress, a boon for the film, but more important is the camera work, which is said to give the impression of weightlessness. This was achieved through the construction of a large cube surrounded by LED lights inside of which Bullock and her counterpart (George Clooney) were rigged. Given the apparent success of the effect, we can posit that the film will be up for multiple tech awards, including special effects, but also that Cuarón will be up for Best Director. With a 3D release and strong buzz coming out of Venice, Telluride and Toronto, the film will likely make a killing at the box office, which is what a genre film seeking Academy recognition needs (see 2009's Best Picture nominee District 9). The film is set for an early October release.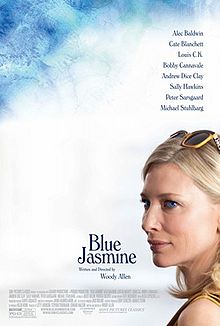 Blue Jasmine (director: Woody Allen):
The film is a take on A Streetcar Named Desire by way of Woody Allen with Cate Blanchett fulfilling the title role. Throughout the film Jasmine tries to hold it together in the wake of a financial crisis that plucked her from a well- to-do New York housewife existence and dropped her in the confines of her sister's tiny, San Francisco apartment. Ask any prognosticator at the moment and they'll likely tell you that the Best Actress Oscar is Blanchett's to lose. Sally Hawkins also has a strong performance as Jasmine's sister and critics were im- pressed with Andrew Dice Clay's supporting performance as well, so these two could also find footing in their re- spective races. The script, as ever, was written by Allen who could certainly figure in the Best Original Screenplay race—something that could then clinch the film a Best Picture nomination, since it won't be up for any of the tech awards. Unlike the majority of its com- petition, Blue Jasmine debuted in July in New York and Los Angeles and had its wide release in August. The film currently has a 78 on metacritic.com—an online instrument that compiles critics' consensus in one place and it has earned $30.6 million to date. While the film is considerably smaller in scale than its juggernaut counterparts, Allen nor his films should not be underestimated (see 2011's Midnight in Paris, which has a metacritic score of 81 and a $56.8 million box office take).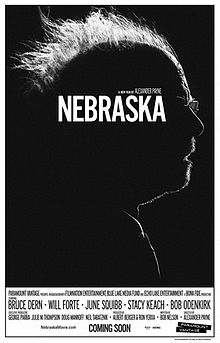 Nebraska (director: Alexander Payne):
Payne's latest centers on an aging drunk and his son who trek from Montana to Nebraska to claim a million dollar Pub- lisher's Clearing House sweepstakes prize. The film premiered at this year's Cannes Film Festival where it was nominated for the festival's top prize, the Palm d'Or and where Bruce Dern won the Best Actor award. The black and white film has since screened at Telluride and is set to screen at the New York Film Festival this month. Given the film's divisive critics' reaction, there's no way to gauge audience reaction by the end of November when it will be un- veiled. But if it goes over well and draws audiences to theaters, it could certainly figure in. The film, more than any of the others discussed here, is at the mercy of the general public—despite its shining, industry veteran star, Dern. If the film is to crack the Best Picture ten (assuming that the Academy chooses to nominate ten this year), dollars and butts in seats are the key. Of course, it could also be a slowburn of a film that chugs all the way through the year (as it has so far), manages to avoid backlash while it's competitors fall, and takes the top prize.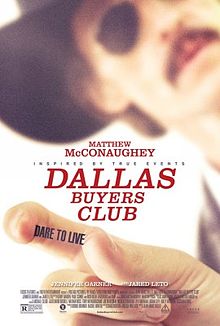 Dallas Buyers Club (director: Jean-Marc Vallée):
The film tells the true story of how Ron Woodroof, a pill-popping, promiscuous, hiv-positive, homophobe was able to survive for six years during an epidemic and how he helped pioneer the first organization to smuggle and sell illegal, non-toxic, anti-viral medications to hiv patients in the u.s. As I mentioned last month, expectations for Matthew Mc-Conaughey's portrayal of Woodroof have been high due to emaciated images of the actor that surfaced. Sure enough, the film's bow in Toronto last month served as the lightning rod for his thunderous performance. What critics didn't anticipate was an equally compelling case for Jared Leto in a supporting role as Rayon—an hiv-positive, transgender woman. Add to that, the film's high relevance in the public eye with the latest gay rights win in June, when the u.s. Supreme Court found Section 3 of the Defense of Marriage Act (doma) unconstitutional. It should be mentioned that the film is relevant, not only due to this country's misstep in initially characterizing hiv and aids-related illness a gay disease—a tall-tale buried inside many American minds, but also due to the current healthcare climate in the u.s. Until the film's release in November, we'll have to wait on any box office numbers, but McConaughey himself is a box office machine lately.
It's possible that some of our nominees or even our winner haven't yet been seen, but expected heavy-hitter Bennet Miller's Foxcatcher can be struck from that list as it has been pushed to 2014. Given that Martin Scorsese's The Wolf of Wall Street isn't finished and that the director is scrambling to meet the film's new December release date, it too, may not surface this year. Still to come, however, are David O. Russell's American Hustle, John Lee Hancock's Saving Mr. Banks, and George Clooney's The Monuments Men—all waiting in the wings, ready to unseat their opponents.