by Bernie Langs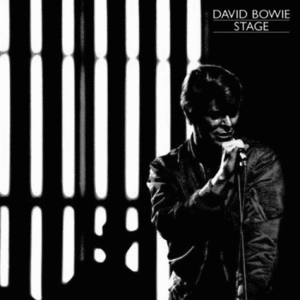 I keep a magnetic button in my office that I bought at one of the stores at Downtown Disney in Orlando, Florida, that reads: "I May Be Old But I Saw All the Cool Bands." Here are the top five concerts I've seen in my lifetime. It's a tough choice:
1. The Rolling Stones at Shea Stadium, early 1990s: The Steel Wheels Tour. My good friend and long-time guitar jamming partner must have sold his house to get tickets on the field to see this extravaganza. The sets moved at rapid-fire pace and highlights included the obscure psychedelic 1960s romp, "2000 Light-years from Home" and an extended jam on the solo by Keith Richards during "Honky Tonk Woman." A great emotional moment came during the ballad "Ruby Tuesday" sung by Mick Jagger in a strong voice. When my friend and I recognized the opening chords of the song, we exchanged a glance that read, "It doesn't get any better than this."
2. Paul McCartney at Yankee Stadium, July 2011. The same friend brought me to see Paul McCartney play his greatest hits from a career spanning decades. See my review in these pages from last year.
3. David Bowie at Madison Square Garden, 1978: The Stage Tour. This is such a fond musical memory for me. I was already convinced that the oddities on Bowie's philosophical masterpiece album Heroes were utterly brilliant, but to see him perform those songs live as well as those from Station to Station and The Rise and Fall of Ziggy Stardust led to a night of pure magic. The show at the Garden was the very last night of the tour and the band was on fire. I've since read that Bowie's musicians held back on that tour because of what they felt was a low pay rate, but there was no evidence of this during that magical evening.
4. The Clash at the Music Machine (London), 1978. I wasn't very familiar with this band when I decided to check it out one night during my six-week stay in London when I was about 21 years old. The crowd bounced madly and furiously in delight to each song and Joe Strummer was mesmerizing. Two of The Sex Pistols, then a new band, joined The Clash for the encore. I think my eyes were as wide as saucers in amazement throughout the show. I still remember thinking that Joe Strummer was his generation's Jimmy Cagney!
5. Bob Dylan and The Band at Nassau Coliseum, 1974: The Before the Flood Tour. My very first concert and what a concert to come in on. My brother was a big fan of The Band and kept saying he was taking us to see them more than the iconic Dylan. That didn't last long. The Band played wonderfully, but Dylan had us all enthralled and hanging on every word he sang and every breath he took into his harmonica. I've since seen Dylan many times, but none of the shows were better than that night's. I also caught The Band one more time in the 1970s, and although they were good, it was obvious that theirs hearts weren't completely in it. One member didn't come out for the encore.
Close runners-ups include The Who in 1974 at Madison Square Garden and George Harrison at Nassau Coliseum around that time. Captain Beefheart at the Paradise Club in Boston in 1980 was as surreal as any concert can be. Television at a small venue in my hometown of Roslyn, New York, was exceptional and thrilling. On the classical side, I'm proud to say I was in the audience for Leonard Bernstein's Young People's Concerts throughout the 1960s.
The list of the groups that I haven't seen in concert but wish I had has to be topped by Led Zeppelin. The thought of seeing Jimmy Page, Robert Plant, John Paul Jones, and John Bonham onstage at the Garden in the 1970s is unbelievable to me. I also had a chance to see Fleetwood Mac at the Garden at their zenith in the 1970s, but the scalper I closed the deal with got a higher bid just as the ticket was about to change hands. Oh yeah—it would have been nice to see The Beatles. One of my elementary school classmates in the 1960s went to the famous show at Shea Stadium. When she "friended" me recently on Facebook, I asked her about it. She still can't believe she was there.
July/August 2012