Owen Clark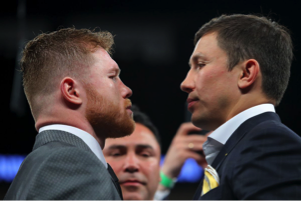 In my prior musings, I've alluded to the cliché of "__ is dead." I think you'd be hard-pressed to argue against the notion that the sport of boxing is the undisputed pound-for-pound champion of this futile declaration. According to many, if not most, boxing has been dead for essentially my entire lifetime. If I'm being deadly honest, there's a fair amount of truth to this assertion, certainly when compared to the glory days of the 1940s to the 1960s when boxing was one of, if not the most popular sports in the USA—my aunt (whose contempt for violence makes her a reasonably unbiased source) often mentions how in the 1950s Bronx of her childhood, everyone would watch the fights come Saturdays. We're certainly a long way from the times when boxers like Muhammad Ali, and even the Mike Tyson of my early childhood were arguably the most famous athletes on the planet. However, for fans of the sweet science, there's a certain whiff of excitement in the air at the host of marquee matchups that 2017 has had/continues to have, garnering near-feverish excitement at the possibility of the ultimate comeback story for this historic sport.
Through my many failed attempts to get friends and family interested in the sport, I've come to accept that most see it as one of the two B's—barbaric or boring. I can certainly understand both of these positions. I actually classify myself as a seemingly paradoxical anti-violence boxing fan. I'm the furthest thing from the stereotypical "casual" that tunes in to see an all-out hands-at-the-waist slugfest, complete with gushing blood and mangled faces. I'm more of a highly skilled, ultra-slick, defensive tactician kind of guy—simply out to appreciate the mastery of a boxer like Floyd Mayweather Jr. taking the "hit and don't get hit" ethos to matrix-like levels. I definitely feel a sense of guilt when fighters suffer serious injuries; and seeing an ageing Roy Jones Jr.—one of the greatest boxers of all time—getting knocked out by guys that couldn't tie his shoes twenty years ago—makes me well up every time I think about it. But perhaps that capacity for tragedy is one of the many facets that makes boxing so captivating.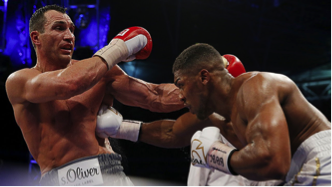 As for boredom, I'd say as with all sports, but actually boxing in particular, it becomes far more interesting once you know a little about the boxers and understand their styles, personalities, rivalries, and legacies. Don't get me wrong, there's nothing more tedious than watching out-of-shape heavyweights bumble through a 12 round clinch-fest, and bouts frequently fail to live up to expectation. However, it's no accident that so many films have been made about boxing (eclipsing any other sport by this metric) from historic classics like Rocky to modern-day masterpieces like The Fighter, both of which won multiple Oscars. It's also no accident that legendary writers like Ernest Hemingway waxed lyrical about the sheer exhilaration of boxing, while artists like George Bellows chose the sport as their subject matter. It's undeniable that there's a certain poetry and beauty to the sweet science—that gladiatorial aspect of two pugilists stepping into the squared-circle, after potentially years of rivalry, and expectations concerning the matchup of contrasting styles—and the fact that it all goes out the window once that bell rings. There's also an element of the complete unknown that is fairly unique to boxing, in that no matter what happens during the course of the bout, it can all end with one punch—one of the main aspects that keeps fans on the edges of their seats. Lastly of course, it's an underdog's sport. As legendary Middleweight champion "Marvelous" Marvin Hagler put it, "…it's tough to get out of bed to do roadwork at 5 a.m. when you've been sleeping in silk pajamas." Boxing is unquestionably the sport of the poor; the list of boxers that have risen from the depths of poverty, crime, and deprivation to become world champions is too long to count. As the saying goes "You don't choose boxing, boxing chooses you," and for many boxing still offers the potential for fame, glory, and riches for those otherwise short of hope.
OK, so I can tell at this point that I've probably hooked you in as a bona fide boxing fan, so the next obvious progression is to list a whole host of complaints about the current state of boxing, because as boxing fans that's mostly what we do. I can give a pretty good rundown, but if you prefer to hear the struggles of the industry by having them yelled at you by an angry Brooklyn native, I'd suggest you checkout promoter Lou DiBella voicing his many complaints on sports writer Chris Mannix's excellent podcast.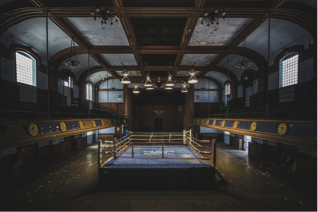 First of all, the obvious elephant in the room, the landscape of the boxing viewer seems at times as if it's almost designed to be impossible to navigate. The majority of fights are either on HBO or Showtime, both premium cable channels that represent a significant cost to the average viewer. Then, to add insult to injury, all of the top fights (and these days plenty of the lower caliber fights), are on pay-per-view (PPV), which in the U.S. at least carries the frankly astounding price tag of $75-100 per fight. As Lou says, "The entire business model is irrational. You don't have the World Cup on PPV!" It's pretty tough to see a path to entry for new fans with the current premium channel/PPV-heavy format, and until boxing is taken into the twenty-first century, it may remain as a niche sport propped up by its most loyal and devoted fan base. Even if you're OK with ponying up that kind of money to watch a fight, the undercards of PPV fights (i.e. the bouts preceding the main event) are often woefully poor matchups, with the main event not coming on until midnight or so. I've heard plenty of tales of fans throwing boxing parties to get their friends on board, only to have people fall asleep by the time the main event comes on. It's a dire state of affairs in many ways.
Enter Al Haymon—a mysterious character that manages a stable of some 200 odd fighters from the shadows (Haymon is notorious for never giving interviews nor ever being seen in public)—and his attempt to bring boxing back to network television with the Premier Boxing Champions (PBC), which began in March of 2015. Often maligned by fans and the press for failing to deliver stellar matchups; and the subject of two lawsuits from rival promotion companies Golden Boy and Top Rank (the former was dismissed while the latter was settled out of court), PBC has had its ups and downs. However, the fact that six million viewers tuned in for welterweight prospect Errol Spence's devastating knockout of veteran Leonard Bundu back in August 2016, was a real glimmer of hope. With rumors that Haymon is running low on investment funds and a slightly murky calendar for 2017, with most of the high profile PBC fights currently airing on Showtime, it's difficult to see a successful road ahead for PBC. At the very least, PBC represents promise in the fact that there's clearly a market for boxing on broadcast TV, and its tempting to speculate that with a more focused business model (e.g., one or two major networks and better promotion/bouts), boxing could work its way back into the mainstream.
This brings me to another glaring issue within the sport, namely promotion and marketing. I would bet good money that some of boxing's biggest stars could walk through Times Square practically unnoticed. Winning over new fans requires effort on the part of promoters and boxers alike to get the word out, with interviews on network television and magazines; and advertising campaigns that would throw the stars of boxing into the limelight—but they seem almost non-existent. A guy like Keith Thurman, who many rank as arguably the top boxer in the historically excellent welterweight class, definitely comes to mind. With his insightful and articulate manner of speech, Thurman represents an appealing spokesperson for the sport; the only problem is no one in the general public has a clue who he is. This is also somewhat due to inactivity—another salient issue in modern day boxing—with fighters often disappearing for large spells of time following a fight, no matter what the outcome. With many boxers we're often lucky if we get to see them fight once a year. It's hard to imagine people would follow a football team closely if they played one or two games a year, so why should we not expect more from boxers? Of course, boxing is an incredibly tough sport, with training camps taking a tremendous toll; and every fight providing the potential for serious injury, both immediate and long-term; however, the fighters of old were true warriors who lived and breathed to step between the ropes—I don't think it's so unfair to demand slightly more of their modern day counterparts.
Another frequent criticism of current boxers is their fear of losing their undefeated record, which Thurman terms "The Mayweather Effect," perhaps unfairly attributing this phenomenon to Floyd Mayweather Jr. due to his famed 49-0 career record that led many to tune into his fights purely on the basis that he might lose his "zero." Controversy magnet and trainer Angel Garcia flat out admitted that for a successful boxer it makes no sense to take a risky fight against an undefeated opponent when you could make just as much money in a bout that's an almost guaranteed win. From a business standpoint this makes sense, but of course if boxers dodge the best matchups in search of easy paydays then obviously the fans are the ones losing out. A perfect example of this happened in May, with fans and pundits spending the last two years begging for arguably boxing's biggest star, Saul "Canelo" Alvarez, to take on the mouthwatering matchup of undefeated middleweight knockout artist Gennady "GGG" Golovkin. However, the Golden Boy himself —promoter/hall-of-famer Oscar De La Hoya— instead delivered an abysmally overmatched bout against Julio Cesar Chavez Jr. in an effort to milk his cash cow Canelo by taking advantage of the loyalty of the Mexican fan base. The fight drew over 1 million PPV buys so the strategy obviously worked, as fans paid $75 each to watch a glorified sparring session. The idea that a boxer loses all marketability once he receives his first defeat doesn't even stand up to scrutiny, as former Olympic medalist/world title holder Amir Khan can attest—staying relevant throughout the years after a shock knockout loss in the first minute of the first round to a heavy underdog in Breidis Prescott, back in 2008.
And last of all in the list of boxing bugbears: warring factions. Again, referring back to the words of Lou DiBella, "…everyone is so factionalized. This writer hates this network or this promoter or this manager. They should all be rooting for the success of an industry, which frankly has not been on the upswing; and you would think that people, who are attempting to make a living, or pretending to make a living from the industry, would care about its success." From the outside, it does sometimes seem like we have more fights in the courtroom than on the canvas. Its exhausting keeping up with the constant drama of which promoters are refusing to work with one another, which networks have the rights to air which bouts? which boxer is the A-side and which is the B-side, and how does the purse get split? Honestly, when you see what goes into negotiating every bout it's a wonder they happen at all, let alone after several months or years, especially in comparison to the kind of structured leagues that provide the framework for most sports.
And there you have it, the tattered state of boxing in a nutshell. If all of these issues could be represented in a year, it would be 2016. It was always going to be a tough task, coming off the year in which this generation's biggest star in boxing, Mayweather Jr., hung up his gloves after the epic anti-climax that was Mayweather vs. Pacquiao—a fight which for most happened six years too late, and ultimately resulted in scores of casual fans paying $100 to be instantly turned off boxing in a fairly predictable bout (truth be told I actually kind of enjoyed the match, but I am a self-confessed Floyd fan after all). The inevitable void somehow only managed to produce two extremely mismatched affairs, with British welterweights Amir Khan and Kell Brook both stepping up two weight classes to get predictably dismantled by middleweights Canelo and GGG, respectively, and an enticing, yet woefully under-promoted bout, with undefeated pound-for-pound king Andre "SOG" Ward stepping up in weight to take on the also undefeated light heavyweight Russian Sergey "Krusher" Kovalev, which resulted in a fairly boring controversial decision win for Ward, with very disappointing PPV numbers. In fairness, Leo Santa Cruz and Carl Frampton did both put their undefeated records on the line to give us an excellent featherweight title fight here at Brooklyn's own Barclays Center in July, and a month prior to that the very same stadium saw an action-packed welterweight brawl between Keith Thurman and Shawn Porter—but all in all 2016 spelled a dark portent of things to come.
But as I've said, boxing is an underdog's sport, rife with fairytale comebacks, so if you've stuck with me this long, here's where the good stuff starts. 2017 started with a bang, with Leo Santa Cruz and Carl Frampton this time heading to Vegas to deliver a thrilling rematch that saw Santa Cruz win back his featherweight belt, setting up an epic trilogy. March then gave us PBC's biggest match to date, with the aforementioned Keith "One Time" Thurman taking on fellow undefeated welterweight Danny "Swift" Garcia, in what was only the third title unification bout between undefeated welterweights in history. We were treated to a decent bout, not quite amazing mind, but definitely enjoyable to watch, as evidenced by the fight peaking at 5.1 million viewers, the highest rated primetime boxing broadcast since 1998 and setting a boxing record attendance for the Barclays Center at 16,533. Thurman controlled most of the action, handing Garcia his first loss as a pro fighter.
Just two weeks later we were treated to another mouthwatering matchup. This time via HBO PPV. Remember that whole "sport of the underdogs" thing? Well, as inspiring stories go, it doesn't get more dramatic than that of the third ranked middleweight Danny "Miracle Man" Jacobs. Hailing from Brownsville, Brooklyn, Jacobs navigated a tough upbringing to rise through the national ranks on the amateur circuit and become world champion as a pro, only to have his legacy cruelly torn away when he was diagnosed with osteosarcoma, an aggressive form of bone cancer. Told he would never walk again, let alone box, Jacobs received treatment just around the corner at Weill-Cornell, and through his own determination, and of course, the aid of a phenomenal medical team, he was able to make a full recovery. But that was never going to be enough for a natural born fighter, and going against the wishes of his doctors, Jacobs returned to the gym just months after his surgery, stepping into the ring less than a year later to win his returning bout. He's maintained an undefeated record going into 2017, including an emphatic first round knockout win over local rival Peter "Kid Chocolate" Quillin. But it all goes out the window when the bell rings, and stepping into the ring with what many would consider to be the most feared boxer on the planet— Kazakhstan's baby-faced assassin Gennady "GGG" Golovkin – was always going to require a little divine intervention. In an enthralling fight, Jacobs surpassed all expectations, using his sublime footwork and commanding size to keep GGG at bay, surviving a fourth round knockdown to go the distance—an achievement on its own when you're fighting a guy with an 89% knockout ratio—and win several rounds in a close fight that ended in a unanimous decision win for GGG. As a side note, Thai boxer Skrisaket Sor Rungvisai was in close competition with Jacobs for inspirational story of the night, completing a huge upset to dethrone what many saw as the pound-for-pound number one boxer Nicaraguan Roman "Chocalatito" Gonzalez on the undercard. As the story goes, a 13-year-old Rungvisai walked 60 miles by foot to find a job as a trash collector, and survived many of his days by foraging food from the garbage. He's now the WBC super flyweight champion of the world.
Flash-forward just over a month, to the most enticing fight in recent memory, with England's own Anthony Joshua attempting to topple heavyweight kingpin, Ukrainian Wladimir Klitschko. Now, I said we're currently short of characters to represent the face of boxing, but for many Anthony Joshua fits the bill perfectly. Born to Nigerian immigrants, Joshua took up bricklaying and boxing after a few scraps with the law threatened to derail his future. Despite the relatively late start at the age of 18, Joshua quickly rose through the ranks, eventually winning a gold medal at the London Olympics despite having less than 50 amateur bouts to his name (to put that in perspective GGG has more than 400). Immediately turning pro following his Olympic success, Joshua went on to win a world title after only 16 professional bouts, albeit against less than stellar competition in Charles Martin, but still quite the story. After just two defenses of his title, Joshua then challenged Wladimir Klitchsko, a man who along with his brother Vitali has dominated the heavyweight division for the last 15 years. Another sidenote, the Klitschko brothers both have PhDs and speak four languages, with Vitali currently pursuing a career as a politician in his native Ukraine—pretty good candidates to dispel the notion of the brainless boxer. Although Wladimir suffered a defeat at the hands of controversial character Tyson Fury back in 2015, many still saw this test as too-much-too-soon for a young Anthony Joshua, and envisioned the veteran Klitschko using his superior experience to eke out a lackluster decision win.
As I said earlier, in boxing, excitement often exceeds expectation, but sometimes that equation gets reversed. This was definitely one of those times. Fans lucky enough to watch the action live at London's historic Wembley Stadium—after 90,000 tickets sold out within minutes—were treated to one of the most entertaining heavyweight title fights in recent memory, dare I say history? Joshua put on an early showcase, controlling the first four rounds with ease against a Klitschko that looked scared to throw. The action picked up in round five, with Joshua scoring an excellent early knockdown and looking set to finish Wlad off, but in a shocking turn of events, the young fighter completely gassed himself out going for the kill, and looked barely able to hold up the weight of his own body towards the end of the round. Klitschko then sent Joshua to the canvas for the first time in his pro career in the sixth; landing a scintillating straight right, in what was looking to be a huge turnaround that would land Joshua his first professional loss, barely able to stand up at this point. But try as he might Wlad couldn't pick Joshua off, and he was able to survive the next few rounds hanging by a thread. In the penultimate eleventh round, Joshua then looked to gain a second wind, hurting Klitschko early in the round, then landing a scorching uppercut that looked like it would have decapitated your average human. Joshua then scored his second knockdown of the fight with a follow up flurry, and sent Wlad to the canvas again in emphatic fashion just a few seconds after he'd just got up. But, warrior that he is, Wlad was able to beat the count and continue to box. However, after another flurry had him absorbing multiple blows against the ropes, the referee waved the bout off, crowning Joshua as the unified heavyweight champion of the world at just 27 years of age.
As the division that traditionally garners the most interest from casual fans, for a heavyweight title fight to deliver in such dramatic fashion is unquestionably a huge win for the sport. The success of the event in general is also testament to the boxing boom that's currently underway in England—generally credited to Essex wide-lad promoter/impersonator Eddie Hearn —where a lot of the aforementioned issues seem to either not affect UK boxing, or at least impact the sport's popularity to a much lesser extent. Hearn promoted another must-see event slightly over a month later, with the dangerous, young, undefeated welterweight prospect Errol "The Truth" Spence Jr. travelling to my hometown of Sheffield to take on the IBF welterweight champion, Sheffield's own Kell "Special K" Brook—an excellent, technically sound boxer with just one defeat on his resume: that predictable loss to GGG, which ended in a technical knockout when his corner threw in the towel after Kell suffered a break in his orbital bone (eye socket).
The fight took place at the stadium of my home football team, Sheffield United, and hearing Michael Buffer's unmistakable voice utter the words "Welcome to beautiful downtown Bramall Lane," coupled with Kell entering the ring in red and white trunks (United's home strip) caused me to nearly pass out from feverish excitement. Again, a total 50/50 fight between two elite competitors, the opening rounds definitely delivered plenty of action, with Brook taking an early lead on the scorecards. But again, tragedy reared its ugly head for Brook, suffering a knockdown in the tenth round; then taking a knee to end the bout, seemingly unable to continue, as we learned of a cruel twist of fate, with Kell again suffering from an orbital bone-break, this time in the other eye, completely impeding the vision of the home fighter. Not to take anything away from the performance of Spence Jr., of course, his thunderous body shots clearly caused Brook issues throughout the bout, and he was surging ahead to a victory on points after winning rounds six through ten on the judges' cards—but the circumstances of the win really put a damper on the whole event, and my excitement quickly turned to sympathetic woe and misery. Predictably, keyboard warriors and even some boxer pundits like Tony Bellew and Amir Khan immediately came out of the woodwork to lambast Brook for committing the ultimate cardinal sin of quitting a boxing match. However, those of us with a more rational outlook recognize how difficult it must have been to even box one round having the doctors words of "One more round and you could have gone blind," spinning through your head after suffering the same injury just months before, that left him with a titanium eye socket, and see Kell as a hero for putting on such a brave display.
At this point you might be asking yourself if there's an alternative way to follow boxing other than reading random descriptions of fights by some guy on the Internet. Well, as far as upcoming fights go, by the time this article comes to press, the impending light heavyweight rematch between Ward and Kovalev will have come and gone, so that's out. Continuing their partnership with Showtime, PBC is putting on an intriguing matchup at the Barclays Center on July 29, with slightly disappointing but generally entertaining character, four division champion Adrien "The Problem" Broner taking on three division champion and unbeaten fighter Mikey Garcia. I promised myself I wouldn't, but since it was finally just confirmed amidst much speculation, I'll have to mention that the great Floyd Mayweather Jr. is returning to the ring August 26— coming out of retirement after almost two years to fight MMA star Connor McGregor in a 12 round boxing match, likely costing an extortionate $100 on PPV. While most involved in both the boxing and MMA worlds see this as a circus show cash grab (the fight is expected to rake in an astonishing $500 million), it will at least finally settle the age-old debate, of who would win in a boxing match—the greatest boxer of their generation, or some guy that does a different sport?
Thankfully for us boxing fans there is actually a bona fide super fight on the immediate horizon. Remember that awful, glorified sparring session that I mentioned earlier, between Mexican favorites Canelo and Chavez Jr. (Chavez Sr. was a legendary Mexican boxer, hence the fame of his son)? Well as disappointing as that fight was, one good thing came of it, a slightly bizarre WWE-style announcement of the fight that everyone actually wanted to see: the long-anticipated middleweight showdown between Canelo and his arch-foe GGG on September 16 on HBO PPV. As Canelo vs. Chavez Jr. showed, any fight can be hyped, and ultimately a lot of people will believe the hype and start buying into it as the date grows near and opinions/predictions fly back and forth. But I really can't overstate how exciting this bout is. GGG boasts deadly knockout power, having dispatched 33 of his 37 prior opponents by way of the canvas as well as sublime ring generalship/boxing IQ and a fantastic chin—developed over 400 amateur bouts (and possibly a few childhood pick up street fights with Kazakhstani miners as the story goes). Canelo arguably boasts the superior resume´, coming back from his only loss to Mayweather Jr. in 2013 to beat excellent competition in veteran Puerto Rican fighter Miguel Cotto, and slick Cuban Erislandy Lara and possesses a sharp counter-punching ability that dovetails nicely with GGG's come-forward fan-friendly style of boxing. Although it caused much unrest in the boxing community, the two-year matchmaking process that had a lot of people concerned that this fight would never get made (one of the revelations of the Golden Boy Promotions vs. PBC lawsuits was that Canelo represents 95% of GBP's revenue, thus De La Hoya seemed very hesitant to risk a loss against rising star GGG), has actually kind of added to the intrigue, with GGG looking somewhat more human in his last couple of bouts—albeit against better competition, that he was still able to dispatch. But at 35, he's no spring chicken, and he's facing a 26-year-old Canelo that's potentially right in his prime, looking excellent in his last few fights, albeit against worse competition. Can GGG knockout a fighter that's never been down? Can Canelo box his way to a victory against a dangerous unbeaten veteran fighter? You'll have to tune in come September to find out.
If you still don't fancy watching an actual boxing match, I can live with that, but at the very least I'd urge you to checkout some of the media offerings that encapsulate the larger-than-life nature of the sport. While the budget for boxing has recently undergone significant cuts, HBO still makes fascinating documentaries ahead of their biggest fights as part of the 24/7 series. Even if you don't end up watching any of the bouts, just witnessing grueling training camps and hearing inspirational back-stories is enough for an adrenaline surge—Jacobs vs. GGG is a good place to start. Netflix also recently debuted a documentary of their own, Counterpunch, providing an inside look at various levels of boxing on both the pro and amateur circuits. Then of course there's the silver screen, where the sweet science provides the blueprint for biopics that will have you scratching your head in disbelief. 2016's Bleed For This comes to mind—starring Miles Teller as Vinny "The Pazmanian Devil" Pazienza, a tough-as-nails boxer that defied all odds, making a truly miraculous return to the ring following a devastating car crash that looked to all but certainly end his career. All in all, while the future of boxing still has a tough fight on its hands, the sport continues to stick and move—always one punch away from a thrilling comeback.