Melissa Jarmel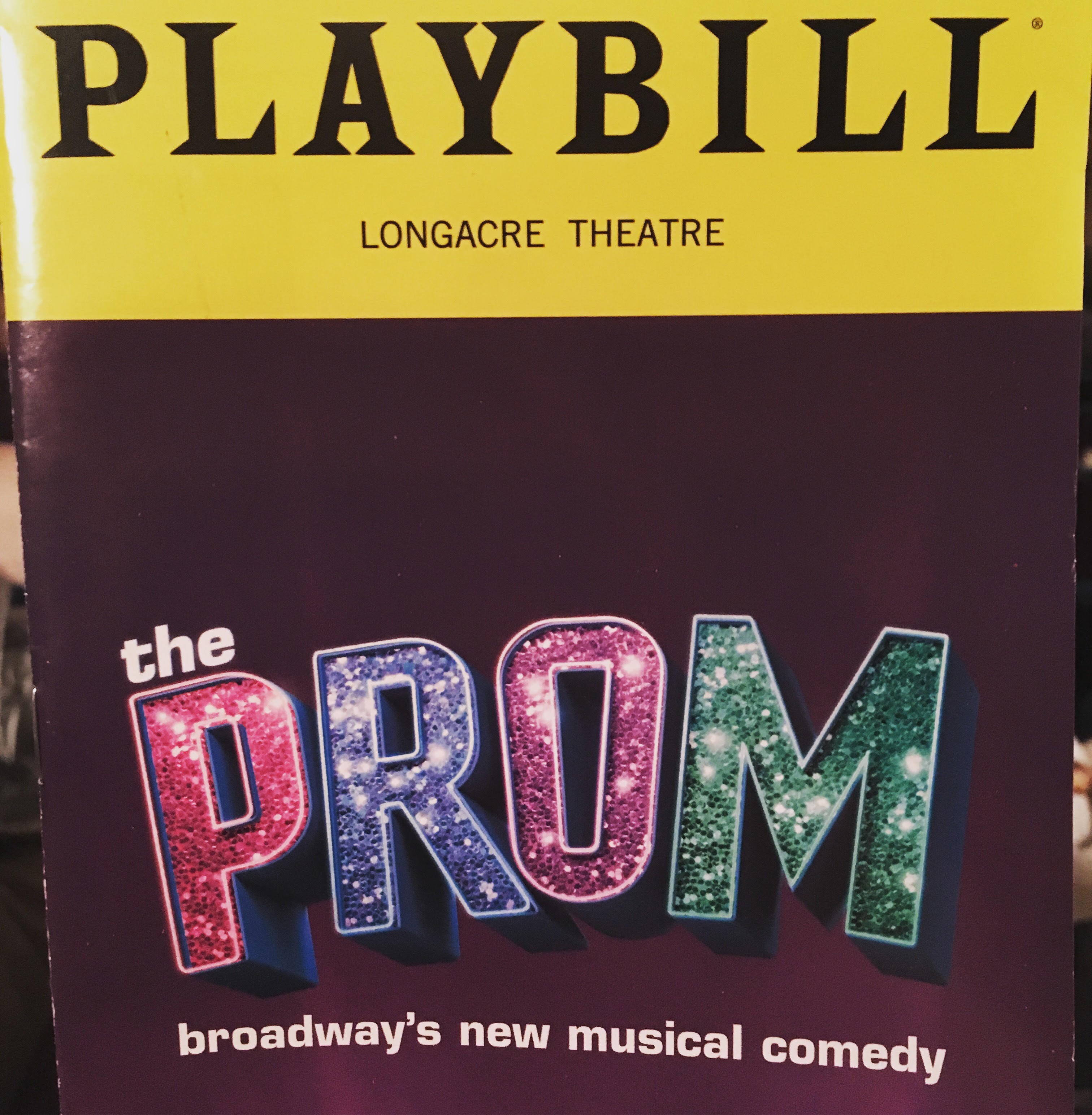 There are many new musicals that will be vying for a Tony nomination this year. Some are movies turned musicals: King Kong (currently playing), Pretty Woman (currently playing), and Tootsie (starting March 29). Some are jukebox musicals: The Cher Show (currently playing) and Ain't Too Proud: The Temptations Musical (starting February 28). One is a musical adaptation of a folk opera concept album by Anaïs Mitchell called Hadestown (starting March 22). And some are original new musicals: Gettin' The Band Back Together (opened and closed in 2018), Be More Chill (starting February 13), and The Prom (currently playing).
A few of the musicals set to open are going to be strong contenders for the Tony for Best New Musical, but of those currently playing, I think The Prom is the favorite and will surely get a nomination. This show is a musical comedy, so you should expect over-the-top humor and exaggerated performances to keep you entertained. And The Prom delivers with self-awareness and little regard for political correctness.
The show opens with a group of aging, narcissistic Broadway actors who scroll through Twitter trying to find a cause to get involved with to better their image as activists. Enter Emma—a high school student who wants to bring her girlfriend to the prom—but her small town in Indiana is so opposed that the Parent Teacher Association cancels the prom altogether to stop her. Without consulting Emma, the Broadway crew races to her side to protest and reinstate a prom where she can take her girlfriend, and so the drama (and comedy) ensues.
The laughs are many, and the feels are high as the show explores themes of acceptance, the role of the arts in school, and personal growth in between the promposals and witty repartee. The music is poppy and upbeat, and you'll be sure to leave the theatre bopping along to the final song "It's Time to Dance" or singing, "life's no dress rehearsal" from the other big company number "Tonight Belongs to You," though these are not the only memorable songs.
There is a same-day rush when the box office opens for two tickets per person. Currently, Telecharge is also offering a discount to see the show through April 21st for up to $50 off tickets. Additionally, tickets have appeared at the TKTS booths for $83-93 and are usually orchestra tickets. Lastly, if you sign up for TDF, this is one of the shows that has appeared before on their listings for members (just a reminder that Broadway tickets are under $50 for members and membership is now $40).
The Prom​ is playing at the Longacre Theatre (220 W 48th Street).